2018-2019 IAW VIP Influencer of the Year
Press Release
-
updated: Apr 17, 2018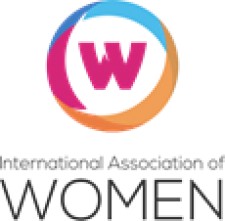 CHICAGO, April 17, 2018 (Newswire.com) - The International Association of Women (IAW) honors Tausha Hammet as a 2018-2019 inductee into its VIP Influencer of the Year Circle. She is recognized with this prestigious distinction for leadership in entrepreneurship. The International Association of Women (IAW) is a global in-person and online networking platform with nearly one million members, 1000+ in person and virtual events, over 100 Local US based Chapters and International Chapters in several cities in China.
"I'm pleased to welcome Tausha into this exceptional group of professional women," said IPDN President and IAW Spokesperson Star Jones. "Her knowledge and experience in her industry are valuable assets to her company and community." Tausha Hammett has more than ten years of experience in the human resource (HR) field. "I started working in my family restaurant as a teenager," she said. "Once I finished college I realized I could use my natural leadership to help people better themselves. HR was a perfect fit for my strengths."
In 2015, Ms. Hammett joined Wilbert Group as the Recruiting and Training Supervisor and today, she holds the position of Personnel Manager. Using her skills in strategy implementation, leadership, management and talent acquisition, Ms. Hammett is responsible for overseeing HR initiatives and programs; managing and mentoring staff; resolving employee relations concerns; researching and establishing compensation programs; designing and executing strategies to increase organization, team and individual performance to improve the business's capabilities; and assessing human capital needs and articulating requirements to create new or improved business initiatives, HR policies, processes and programs. "I have implemented a career development program to attract and retain employees and manage communication across all company locations by creating and managing an internal company website," added Ms. Hammett. Although she said the generational differences in the workforce can present challenges, Ms. Hammett is rewarded by opportunities her position enables her to give back to her community, and help people change their lives through personal and professional development.
As to her future goals, she plans to continue building on her own success in the HR field in the corporate arena. "I would like to be in the 40 under 40 group and become a top executive of a major corporation," Ms. Hammett said. About IAW: The International Association of Women (IAW) is a global in-person and online professional networking platform that provides nearly one million women the forum, professional development, and services needed to thrive in an interconnected world.
Through 100+ local chapters, International Chapters in several cities in China, and 1000+ in person and virtual events, members cultivate valuable connections, develop professionally, and promote themselves and their businesses. Founded in Chicago in 2017, IAW is a division of Professional Diversity Network, Inc (NASDAQ: IPDN), an online network tailored to provide diverse professionals in the United States with access to employment opportunities.
Contact: Tausha Hammett, Personnel Manager Wilbert Group TaushaHammett@gmail.com 
Source: Wilbert Group
---
Categories: Women's Issues
Tags: compensation programs, HR, HR initiatives and programs, human resources, leadership, management, mentoring, personnel manager, strategy implementation, talent acquisition
---