2016 Guangdong Business Development and Tourism Promotion Function Held at DoubleTree by Hilton Orlando at SeaWorld on June 27, 2016
Press Release
-
Jun 30, 2016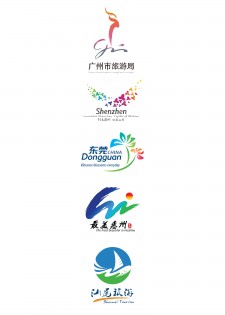 Orlando, FL, June 30, 2016 (Newswire.com) - ​The 2016 Guangdong Business Development and Tourism Promotion Function was held at DoubleTree by Hilton Orlando at SeaWorld on June 27, 2016. In order to promote the top five tourism cities in Guangdong Province, China, 16 travel bureau representatives from the top 5 cities traveled to Orlando, Florida, and held a dinner function with U.S local tourism officials, travel agents, media, investors and American Overseas Chinese attending the event. 
Tieshan Peng - Director of Guangzhou Tourism Bureau, Yongqun Yang- Deputy Director General of Culture, Sports and Tourism of Shenzhen, Jiamin Yu- Deputy Director General of Dongguan Tourism Bureau, Youliang Tian - Deputy Director General of Huizhou Tourism Bureau, Zhulong Lv - Director General of Shanwei Tourism Bureau all attended the reception to promote on behalf of their cities and elevate city recognition. 
During the event, Ms. Yongqun Yang introduced Guangdong's comprehensive transitions in economics, trading, culture and tourism industries since Chinese economic reform. In 2016 – U.S. and China Tourism Year, Guangdong Province travel bureau plans to pursue their goal of enticing international tourists to visit Guangdong, China and establish cooperative relationships with the state of Florida. With the great and solid foundation that has been built between Guangdong and Florida in the recent years, hosting the event in the beautiful City of Orlando will help to further increase tourism between the two destinations.   
Guangdong province is now one of the richest in China, with the highest GDP among all the provinces.  Currently, Guangdong is accelerating the new industrialization and the development of high-tech industries that focus on information technology, biotechnology, optical-electronic-machinery integration and new materials.
Guangzhou and Shenzhen are two of the top ten largest cities that are rapidly developing in Internet and tourism areas. Through the Internet, the two cities are able to promote client and public innovation, cooperation innovation, also innovation of emerging industries, thus promotes the continuous development of real economy and cooperation between China and U.S.
The success of the event will have a positive impact on not only the tourism industry, but also on strengthening economics, trade, and travel exchanges and cooperation between the two countries.
More information about the Guangdong Tourism is available by contacting: 
Mina Su
UAP Media
Minasu.uap@gmail.com
Source: Guangdong Business Development
Share:
---
Categories: Business Development, Tourism
Tags: china florida, china tourism, florida guangdong, guangdong, guangdong business, tourism
---