18Loop Announces a New Focus on VR Learning for Its Kids With Cancer
Press Release
•
Jun 30, 2022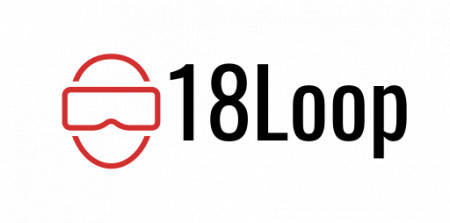 RUTHERFORD, N.J., June 30, 2022 (Newswire.com) - 18Loop has announced a new focus on Virtual Reality education for its pediatric cancer constituent families. The initiative will help them create, learn and grow in the metaverse. The nonprofit currently deploys VR to children through a partnership with the American Childhood Cancer Organization (ACCO) with a focus on meditative stress management and gaming. Gaming has increased physical activity during hospital stays, helping with recovery and earning the praise of pediatric oncologists.
As 18Loop scales the number of children enrolled in its VR program, it has begun to increase the variety of virtual environments that it recommends and provides to underserved families affected by cancer. Learning in VR is an important application of the technology. The current available learning environments afford 18Loop kids the ability to expand their knowledge and purposefully pass time in the hospital environment while undergoing treatment. Many 18Loop children (13 years of age and up) have had an interruption in their learning routine that can be addressed through VR learning tools.
18Loop CEO and Founder Greg Tarnacki said, "Deploying learning tools to our kids in VR is a natural extension of what the technology can deliver. We have been very happy with the results that we have gotten with the Meta Quest 2 and we look forward to analyzing the performance of future learning environments as we expand our mission. We are confident in our impact and now face the challenge of funding our expansion into the world of VR learning."
18Loop and the ACCO are currently gathering data from their Joint Experimental Intervention Research Study (JEIRS). JEIRS is designed to measure the effect of Virtual Reality (VR) Stress Management software on pediatric cancer patients. 88% of initial research participants reported that hospital stays improved with the use of VR. None reported adverse side effects. Furthermore, many children in the study shared their VR experience with family members, multiplying the impact of the technology. Palliative care departments value family intervention and this aspect of the work has been an added benefit.
Contact: Greg Tarnacki, Founder and CEO
(201) 725-2656
About 18Loop
18Loop, a 501(c)(3) charity (EIN 82-1498855), deploys Meta Virtual Reality (VR) headsets to help children with cancer tolerate treatment, recover and thrive. 18Loop partners with the American Childhood Cancer Organization (ACCO), the world's largest grassroots childhood cancer charity, to connect with its kids.
Source: 18Loop