18Loop and ACCO launch 'Run Loops Around Cancer' Virtual Challenge
Press Release
•
Feb 8, 2022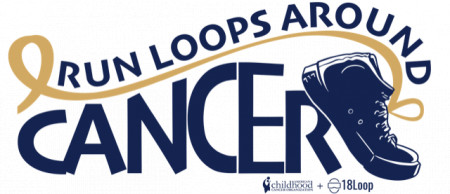 RUTHERFORD, N.J., February 8, 2022 (Newswire.com) - 18Loop and the American Childhood Cancer Organization (ACCO) announce a sponsored 30-day Virtual Running Challenge to begin on March 1. "Run Loops Around Cancer" will raise funds to support the deployment of Virtual Reality (VR) headsets to ACCO's children fighting cancer. Runners are encouraged to run (or walk) one or two miles daily throughout the month of March. To participate, visit runloopsaroundcancer.org.
18Loop and ACCO are currently gathering data from their Joint Experimental Intervention Research Study (JEIRS). JEIRS is designed to measure the effect of Virtual Reality (VR) Stress Management software on pediatric cancer patients. 91% of initial research participants reported that hospital stays improved with the use of VR. The same number indicated that their mood improved, and none reported adverse side effects. Furthermore, many children in the study shared their VR experience with family members, multiplying the impact of the technology. Palliative care departments value family intervention and this aspect of the work has been an added benefit.
18Loop CEO and Founder Greg Tarnacki said, "Working together with the ACCO to raise money to expand our research and prove our results is very exciting. 'Run Loops Around Cancer' will contribute to the health and motivation of runners, while also having a lasting therapeutic impact on the kids."
Ruth Hoffman, CEO of ACCO said, "Through our collaboration with 18Loop, America's youngest cancer patients are encouraged to explore new virtual worlds to help reduce stress and fear while undergoing treatment. We are excited about raising funds through this race which will provide headsets to additional kids with cancer."
Contact: Greg Tarnacki, Founder and CEO
(201) 725-2656
About 18Loop
18Loop, a 501(c)(3) charity (EIN 82-1498855), deploys Virtual Reality (VR) headsets to help children with cancer tolerate treatment, recover and thrive. 18Loop partners with the American Childhood Cancer Organization (ACCO), the world's largest grassroots childhood cancer charity, to connect with its kids. 18Loop is a Fast Company Honorable Mention World Changing Idea 2021.
About The American Childhood Cancer Organization
The American Childhood Cancer Organization was founded in 1970 by parents of children diagnosed with cancer. It is dedicated to making childhood cancer a national health priority through shaping policy, expanding research, raising awareness, and providing educational resources and innovative comfort programs to children with cancer, and their families. Please visit www.acco.org/donate.
###
Source: 18Loop
Tags