#1 New Release Healing Ourselves Whole by Author & Acclaimed Bodyworker Emily A. Francis
Press Release
•
updated: Jul 8, 2021
Decode the Language Your Body Speaks for Radical Healing, Wellbeing & Happiness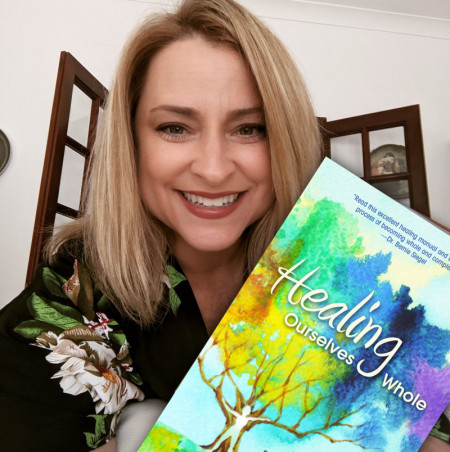 ATLANTA, May 13, 2021 (Newswire.com) - By acclaimed author Emily A. Francis, Healing Ourselves Whole: An Interactive Guide to Release Pain and Trauma by Utilizing the Wisdom of the Body (Simon & Schuster/ HCI, May 11, 2021) is a #1 New Release. Filled with tips, journal prompts, guided meditations, and actionable tools to empower your journey as the catalyst of your healing and spiritual growth. Healing Ourselves Whole takes a fresh new approach to identifying stored emotional trauma within the body, translates its meaning, and shift negative energy to access the body's innate wisdom, healing, and joy.

As a highly trained energy and bodyworker, Francis offers a unique perspective into how traumatic experiences are encoded within the body, often appearing as unresolved grief, shameful memories or events, addictions, negative self-talk, chronic pain, and eventually disease. Through effective and tested techniques, Francis decodes and dismantles antiquated systems of accessing the body's consciousness in order to accelerate your spiritual evolution and cultivate a meaningful, empowering and nurturing relationship with your body.
Releasing repressed emotions and traumas, can lead to radical mind, body & spiritual transformation. Francis shares simple techniques to cultivate a profound mindful awareness of your body while practicing deep inner healing to create your best self.
Emily A. Francis is a highly sought-after speaker, author, and wellness expert with an array of education and experience spanning over 20 years. Her knowledge of the body as well as the body/mind connection is extensive and her commitment to total body, mind, and spirit wellness is her driving force. She believes in a whole body, proactive approach to wellness where balance is the key, and kindness paves the way. Emily is the host of the internet radio show All About Healing on Healthy Life Radio.
Francis earned her Bachelor's degree in Exercise Science and Wellness, BS & Masters in Physical Education/Human Performance Concentration, and graduated from the Atlanta School of Massage in clinical and neuromuscular massage therapy. Francis went on to specialize through the Dr. Vodder School North America for a MLD/CDT in manual lymphatic drainage and combined de-congestive therapy, working specifically with lymphedema.
Francis holds a Gold Medal in the US Open in Tai Chi Forms, is a Usui & Karuna Ki Reiki master level practitioner, and has over 300 hours of yoga teacher training. http://healingourselveswhole.com
Source: Marianne Pestana Public Relations