Raggs' New ABC Video Utilizes the Rhythmic Peterson Method to Encourage Early Handwriting Skills
Parents and teachers seek balance in the debate over handwriting versus keyboarding skills in early education.
Press Release
-
Mar 9, 2015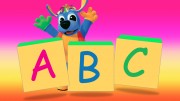 Charlotte, NC, March 9, 2015 (Newswire.com) - HYPERLINKS: "ABC Song" Video,  Raggs.com, The Peterson Writing Method
As handwriting instruction continues to decline in classroom priority, "Raggs," the Emmy Award-winning preschool TV series, and the Peterson Directed Handwriting Company have joined forces to reinforce the value of learning basic handwriting skills with the introduction of a new ABC's music video.
While smart phones, computers and electronic media will continue to evolve into every aspect of life in the future, the fine motor skills required for handwriting are critical to both brain and physical development. Many decades ago, Maria Montessori, the highly-respected educator and founder of the Montessori philosophy in schools that bear her name, wrote that children who were "expert at handwriting the alphabet had no trouble learning to read."  
The Peterson Method's proven methodology focuses on smooth, rhythmic motion with audible reinforcement to improve attention span, motor skills, muscle memory and ultimately handwriting fluency. Founded in 1908 by Dr. P.O. Peterson, The Peterson Method changed the way letters were taught. The Peterson Method has been used to teach millions of students worldwide and is popular in today's classrooms and homeschool environments.
"The new Raggs 'ABC Song' video demonstrates the rhythm in the basic stokes of each printed letter in a fun, musical cartoon," according to Rand H. Nelson, President and CEO of Peterson Directed Handwriting. "That is the first step in understanding the principles behind The Peterson Method."
"Our goal is to use Raggs' safe and trusted interface with parents and children to call attention to relevant educational and pro-social issues," Toni Steedman, President of Blue Socks Media and founder of the Raggs TV series, explained. "The Peterson Method is a logical process that can make a positive difference in a child's ability to grasp and retain strong handwriting skills and we are proud to lend our support of Peterson Directed Handwriting."
"Raggs" new 2:00 minute video reprises the classic "ABC Song" in a new rockin' rendition by the Raggs Band from the TV series. The "ABC Song" video can be found on Raggs TV on YouTube and Peterson-Handwriting.com. The "ABC Song" is featured on Raggs new Top 20 Kids Songs album, which is also available on iTunes.
About The Peterson Method and Peterson Directed Handwriting
Founded in 1908 by Dr. P.O. Peterson, The Peterson Handwriting Method is a unqiue curriculum for teaching the American Standard Alphabet based on rhythm and fluency. Initially, Peterson operated a school for adults, but soon began train teachers. Since then, the Peterson curriculum has been in continuous use in schools and homes.
The company, headed by Rand H. Nelson, is based in Greensburg, Pennsylvania and offers extensive course training for individuals and teachers via its training classes and online courses. For more information, visit Peterson-handwriting.com.
About Raggs
"Raggs" is an Emmy Award-winning, musical preschool television series about five colorful pups who learn life lessons in a cool clubhouse though the innovative mix of live action stories, music videos, concerts, cartoons and interviews with real kids. Originally produced in Sydney, Australia, with supplemental U.S. production, "Raggs" is available in Australian English, U.S. English and Spanish.  "Raggs"' expansive library includes 195 finished half hour episodes, 200 original songs, over 1,000 segments and the recent production (2015) of 20 classic songs with companion animated cartoons. The entertaining and educational series is based on the original characters created by Toni Steedman, a Charlotte, NC, advertising executive, for her then six‐year‐old daughter Alison. "Raggs"' educational and social values are exemplified in relationships such as the endorsement of The Peterson Handwriting Method and other educational initiatives.
"Raggs" has grown into an international brand that includes TV distribution, multi-platform digital distribution, CDs, DVDs, toys, books and touring. With over 4,000 live performances around the world, The Raggs Band's live event experience has expanded to include a long-term partnership called "Play at Palladium with Raggs" with the Palladium Hotel Group at their resorts in Mexico and the Caribbean. "Raggs" and all rights are owned by Blue Socks Media LLC, Charlotte, NC.  
Share:
---
Categories: Business Technology, Parenting, Public Schools
Tags: abc's, cursive, education, handwriting, homeschool, instructional, keyboarding, learning, preschool, printing, raggs
---