President of Staffing Firm Wins International Women's Entrepreneurial Challenge, Commits to Strategic Collaboration to Create More Job Opportunities
Hetal Parikh, President, Rangam Consultants Inc., is one of three New Yorkers visiting Sweden this month to take part in the 2014 International Women's Entrepreneurial Challenge (IWEC) Awards Conference.
Press Release
-
updated: Nov 13, 2014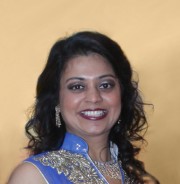 Somerset, NJ, November 2, 2014 (Newswire.com) - "This award belongs to Team Rangam," Hetal said. "I am very grateful and would like to take this opportunity to thank all of you for your continued support. Without your efforts and commitment this award would not have been possible. It is also a befitting moment to say that I am proud to represent NJ and America in Sweden. These two nations have strong economic ties in trade and commerce. We share a rich cultural heritage that dates back to the beginning of the 17th century. Being a mother and a business owner, I realize how important it is to nurture the ideals of liberty in my children as well as my team members. Sweden has always upheld the spirit of liberty and innovation; it was among the first countries to acknowledge U.S. independence in 1783," Hetal added.
"I would also like to convey my heartfelt gratitude to Barcelona Chamber of Commerce, the Chamber of Commerce of Manhattan, the Federation of Indian Chambers of Commerce and Industry Ladies Organization and the U.S. Department of State for giving Rangam an opportunity to successfully connect with global businesses that are as diverse and progressive as ours. I look forward to participating in the Awards Conference not only to explore potential business leads, but also to share my knowledge of the U.S. staffing industry with women entrepreneurs from the other side of the Atlantic. Rangam's goal is to expand beyond geographical and cultural borders to help more people get jobs," she continued.
Hetal also thanked Sue Hogan, Supplier Diversity Manager at Public Service Enterprise Group Inc., for sponsoring her to attend the Stockholm event.
Hetal will be landing in Stockholm with a fairly impressive portfolio of accomplishments for the organization she leads. Rangam is among the fastest growing staffing companies that support contingent workforce programs for Fortune 500 clients of managed service providers. Equipped with cutting-edge technologies that align with VMS applications, Rangam serves industries such as Pharmaceutical/Life Sciences, Telecommunications, Energy & Utilities, Hi-Tech & Information Technology, Financial & Insurance, Manufacturing & Retail, and Consumer Products & Food, among others. The firm has over 300 employees working in nine business offices spread across three continents. Rangam's recent growth has been spurred by a surge of new client accounts and strategic collaboration with the New Jersey Institute of Technology to help students become work-ready. Rangam, by working closely with its CSR division, Rangam Cares, and subsidiary WebTeam Corporation, creates living wage job opportunities for unemployed professionals, veterans and adults with autism in NJ. In August this year, the American Staffing Association awarded the prestigious ASA Care Awards to Rangam for the latter's corporate social responsibility initiatives to foster a culture of sustainable and ethical business practices for effectively addressing some of the most pressing societal issues.
---
Categories: Entrepreneurship, Trade
Tags: 2014 IWEC Awards Conference, Barcelona Chamber of Commerce, Chamber of Commerce of Manhattan, Corporate Social Responsibility, Jobs, Rangam Consultants, Supplier Diversity, Sweden, U.S. Department of State, U.S. Staffing, Women Entrepreneurs
---