Former Rangam Consultant on the Autism Spectrum Receives Recognition From American Staffing Association
Press Release
•
updated: Sep 26, 2018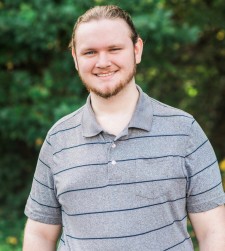 SOMERSET, N.J., September 26, 2018 (Newswire.com) - The American Staffing Association (ASA) announced the 2019 National Staffing Employee of the Year and All-Star winners on Sept. 24. Among those recognized was Matthew Brennan, an individual on the autism spectrum who was hired by Rangam for one of its Telecommunications and Mass Media clients in October 2016. He started as a QA tester but quickly learned new skills and rose through the ranks to become an IT automation expert. In July 2018, the client offered him a permanent position as a data analyst. The ASA honored Matthew as the Engineering, Information Technology, and Scientific Sector All-Star.
Rangam President Hetal Parikh, CEO Nish Parikh, and Strategic Business Development Manager Myla Williams personally met Matthew at the client's Cherry Hill office to congratulate him and hand him a plaque and a certificate of appreciation from the ASA.
"We congratulated Matt on his success and wished him all the best for his future endeavors," Nish said. "I believe Matt's success will motivate many individuals on the autism spectrum to dream big and accomplish their career goals. I would also like to thank Matt's hiring manager who is an empathetic mentor in the diversity and inclusion (D&I) space. He learned about Rangam's work for individuals with autism and saw an opportunity to advance the D&I initiatives within his own organization. He contacted Rangam to help them find qualified talent to enhance their diversity and inclusion efforts. Myla took over from there and found Matt, who was a current student at the Y.A.L.E. School in Cherry Hill, NJ."
"Matthew's hiring manager was extremely flexible in working with us to give ASD candidates the opportunity they deserve. I first met him onsite to tour the facility and do a firsthand survey of the work environment. We discussed the functional aspects of working with people with ASD. He was keen to learn and said he would do his best to accommodate Matthew, and he absolutely championed that cause," Myla echoed Nish's observations.
Nish praised the client's progressive outlook toward diversity and inclusion in the workplace. "Their leadership team is surrounded by hiring managers who are empathetic and have a passion to nurture and encourage untapped talent. It is a winning attitude," Nish said, "which immediately strikes a chord with the SourceAbled team at Rangam."
"Matthew Brennan was really excited to receive the recognition from the ASA. He said he would like to give back to the Y.A.L.E. School that had helped him prepare for and ultimately find employment. We would like to extend our full support and cooperation to him and his school, should they need any assistance in expanding access to employment for those on the spectrum," Hetal said.
About Rangam
Established in 1995, Rangam is a high-performing diverse supplier of enterprise-wide staffing services in IT, Clinical, Scientific, Healthcare, Engineering, Government, Finance, and Administrative sectors. Rangam is a certified WMBE that has consistently grown year over year while establishing a history of providing exceptional service to clients. We pride ourselves on developing a culture of inclusion and collaboration through innovation in special education, disability hiring, and reemployment of veterans.
We deliver an integrated recruitment solution combining technology, training, and education to our candidates, while providing our clients with a large, diverse network of qualified personnel options. We adhere to a philosophy of "empathy drives innovation" in everything we do. Visit https://rangam.com for more information.
About SourceAbled
SourceAbled leverages the latest technologies, workforce expertise, and strong ties to the disability community to deliver an integrated solution for attracting and hiring qualified talent with unique abilities. Through innovation and collaboration, SourceAbled helps businesses build a culture of inclusion, create a better brand, and drive sustainable results. Visit www.sourceabled.com for more information.
Press Contact:
Sayantan Dutta
Phone: 908-704-8843 x344
Email: sayantan@rangam.com
Source: Rangam Consultants, Inc.
Related Media
Tags
Additional Links