Zinc Agency Launches Zinc Live
Press Release
•
updated: Jun 24, 2021
A new division that will focus on all areas of extraordinary A/V services, in addition to supporting a variety of on-site and virtual production needs. Zinc Live will bring the talents of Rob Marish & Tim Archibald to complete the leadership team.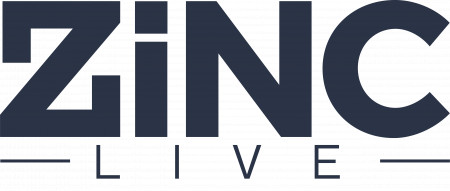 NEW YORK, June 24, 2021 (Newswire.com) - Zinc Agency, a leading provider of one-of-a-kind experiences showcasing world-class talent in sports, music, fashion, cuisine and more, is proud to announce the launch of a new division called Zinc Live. This division will be spearheaded by respected production specialists Rob Marish and Tim Archibald. Zinc Live will bring an enhanced lighting, camera, sound, digital and video media presence to both on-site and virtual productions.
"Zinc Agency has always delivered incredible talent to our clients via in-person experiences, and over the past two years, we have raised the bar on virtual experiences. With Zinc Live, we'll extend the caliber of production with a global reach to support all kinds of live and virtual event needs," said Will Steinberg, who serves as Co-President of Zinc Agency with Zach Yabroff.
The services offered by Zinc Live will include on-site production crews equipped with all the necessary A/V equipment, postproduction and video editing support, along with experienced event managers to handle every detail of a project's scope.
For the corporate world, Zinc Live will provide comprehensive services for company-wide meetings, trade shows, conventions, conferences and corporate retreats. And for the entertainment industry, services will range from commercial work and film production to concerts and special events. Turn-key virtual events and digital series will be offered in addition to in-person events.
"Zinc Agency is known for creating unparalleled experiences, and the alignment with Zinc Live is an extension of that into on-site production support," added Yabroff.
About Zinc Agency - Zinc is an agency focused on curating creative, one-of-a-kind experiences that leverage the power of talent in sports, music, fashion, the culinary world, theater, and any of life's other passions. Zinc's approach is to always deliver a truly memorable experience that allows our clients to build and strengthen relationships with their customers. Zinc works hard to conceptualize unique themes, whether attached to a specific personality or aligned with a major event. From there, Zinc ensures all the details are flawlessly executed with a turnkey approach to event management, both in-person and virtually. For more information, go to www.zincagency.com.
Source: Zinc Agency