Zib Digital's Rochelle Jones Appointed as Judge for Hashtag Asia Awards
Press Release
•
Jun 9, 2023
The Hashtag Asia Awards celebrates the most exceptional achievements in social media marketing throughout Asia and Oceania.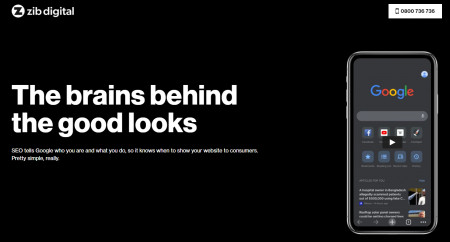 GOLD COAST, Australia, June 9, 2023 (Newswire.com) - Leading digital marketing and SEO company Gold Coast-wide, Zib Digital, is thrilled to announce their Head of Social, Rochelle Jones, has been selected as a judge for the prestigious Hashtag Asia Awards. This esteemed event recognises and celebrates the best moments in social media marketing across Asia and Oceania. Rochelle's appointment to the panel of senior industry professionals showcases the outstanding reputation and expertise of Zib Digital as the leading digital marketing and SEO agency in Gold Coast and beyond.
The Hashtag Asia Awards, now in its second year, brings together a distinguished group of digital and social media professionals to evaluate entries from various sectors, including telcos, FMCG brands, retail, small businesses and renowned beauty and consumer goods companies.
Rochelle is currently reviewing entries and assessing the entrants' key goals, strategies, execution rollouts and achieved results. Her involvement in this highly demanding task reflects her commitment to excellence and her desire to gain invaluable insights into the latest trends and strategies in the field of social media marketing.
The event culminates in an exciting award night scheduled to take place in Singapore in June. The anticipation surrounding the event has sparked an increased interest within Zib Digital to further excel in their field and continuously provide industry-leading services across social media, email marketing, pay-per-click advertising and SEO Gold Coast and beyond.
"At Zib Digital, we are immensely proud of Rochelle's appointment as a judge for the Hashtag Asia Awards," a spokesperson for the company said. "Her selection reflects not only her individual expertise but also our company's commitment to delivering exceptional results and staying at the forefront of the digital marketing industry. We congratulate Rochelle on this outstanding achievement and are confident her participation will further enhance our ability to deliver exceptional digital marketing services to our clients."
For more information about Zib Digital and their range of digital marketing and SEO services Gold Coast-wide, visit www.zibdigital.com.au
About Zib Digital
Zib Digital is a leading digital marketing agency in Australia and New Zealand. With a team of experts specialising in SEO, pay-per-click advertising, social media and email marketing, Zib Digital empowers businesses to maximise their online presence and drive sustainable growth.
Source: Zib Digital