From Cooks to Culinary Experts: Experts Comment on the Rise of Mining Chef Jobs in Australia
Press Release
•
Sep 8, 2023
In recent years, Australia's mining sector has witnessed exponential growth, increasing demand for skilled workers across various disciplines.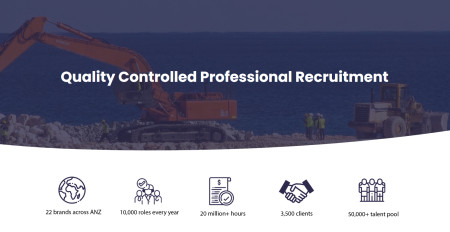 PERTH, Australia, September 8, 2023 (Newswire.com) - Recruitment and workforce management company Techforce is shedding light on the remarkable surge in mining chef jobs across Australia. This unprecedented growth has witnessed a transformation, propelling cooks into the role of culinary experts in the mining industry.
The role of chefs has evolved significantly, transcending traditional culinary boundaries. Mining sites, often located in remote and challenging environments, now rely on a specialised cadre of culinary professionals to cater to the needs of their workforce.
Techforce says the metamorphosis from cooks to culinary experts in the mining industry is due to several factors. First and foremost, the importance of nutrition and employee well-being in remote mining operations cannot be understated. Mining chef jobs now require individuals with expertise in nutrition and dietary requirements to design menus that optimise the workforce's physical health and performance.
With the growing awareness of food allergies and dietary requirements, mining chefs must possess exceptional adaptability and creativity to accommodate diverse culinary needs. Techforce explains this adaptability extends to procuring and managing supplies efficiently, considering the logistical challenges of remote locations.
The appeal of these positions also lies in their offering of a dynamic work environment. FIFO chef jobs Perth-wide provide professionals with unique opportunities to experience life in remote regions while honing their culinary expertise. As the mining industry embraces a more modern and employee-centric approach, the demand for skilled culinary professionals is set to escalate further.
Techforce recognises the significance of this upward trend and strives to connect aspiring culinary experts with leading mining companies in Australia. By leveraging its extensive network of industry partners, Techforce facilitates seamless recruitment, ensuring the right talent is matched with the right opportunity.
For those seeking to embark on a rewarding career as a mining chef, Techforce offers unparalleled support and guidance.
With a focus on all opportunities in the mining industry, including rigger jobs, Techforce continues to champion growth and innovation in the mining industry. To learn more about current opportunities, contact Techforce here: https://www.techforce.com.au/jobseekers
About Techforce
Techforce is a renowned recruitment and workforce management company with a mission to empower individuals to succeed in the rapidly evolving job market. With a strong focus on the mining industry, Techforce offers innovative solutions that bridge the gap between job seekers and employers.
Source: Techforce