Zib Digital Welcomes Former Netball Champion Madison Browne as a Franchise Partner
Press Release
•
Apr 26, 2023
Zib Digital scores big with former netball superstar Madison Browne joining the company as a Franchise Partner.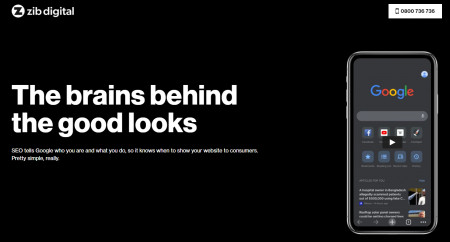 MELBOURNE, Australia, April 26, 2023 (Newswire.com) - Zib Digital, the leading digital marketing agency Melbourne-wide, has recently welcomed a new franchise partner to its team - Madison Browne. A former netball superstar with 15 years of experience in the sport, Browne is now set to take on the digital world with Zib and grow her own business.
Browne's experience as a professional athlete is an excellent fit for Zib, which prides itself on its team of talented individuals who bring diverse skill sets to the table. As a franchise partner, Browne will have the opportunity to leverage Zib's expertise in digital marketing to help businesses grow and succeed online.
Zib Digital is thrilled to have Browne on board and is confident that her expertise in the world of sports will translate into her work as a digital marketer. The team is excited to see what kind of magic they can create together and is already hard at work developing innovative strategies to help businesses succeed online.
As leaders in digital marketing and SEO Melbourne-wide, Zib Digital understands the importance of staying ahead of the curve in an ever-changing digital landscape. With Browne's unique perspective and skill set, the agency is confident that it can continue to deliver exceptional results to clients in Melbourne and beyond.
Zib's focus on providing exceptional service to its clients has earned it a reputation as the top digital marketing and SEO agency Melbourne-wide. Along with Browne, the agency recently announced three senior leadership appointments including SEO veteran and member of the first Facebook cohort in America, Nicole Wagenecht as Head of Growth; previous Essendon director, Catherine Lio as Chief Operating Officer; and award-winning marketer Monique Parker as a Franchise Partner. As it continues to expand, the agency is poised to take its service offerings to the next level and help businesses succeed in the digital age.
For businesses looking for a trusted digital marketing partner, Zib Digital is the go-to choice for exceptional service and results-driven solutions.
To learn more, visit Zib Digital online.
About Zib Digital
As a leading digital marketing agency, Zib Digital has helped grow businesses in a wide variety of industries, both in Australia and internationally, through clever online marketing.
Source: Zib Digital