Zib Digital Hosts TikTok Takeover Event at Melbourne Office
Press Release
•
Jun 8, 2023
The event brought together a diverse group of attendees, creating an incredible atmosphere filled with insightful discussions and valuable knowledge sharing.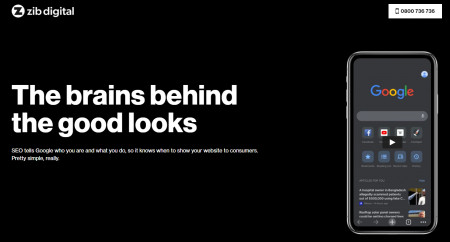 MELBOURNE, Australia, June 8, 2023 (Newswire.com) - Zib Digital, the leading digital marketing agency Melbourne-wide, hosted a successful TikTok Takeover event at their Melbourne office last month.
The event featured engaging presentations and interactive sessions delivered by industry experts, Michael Pollard and Vijay Samuel from TikTok Australia. Attendees had the opportunity to gain fresh ideas and strategies to conquer the world of TikTok marketing.
Zib Digital says they were thrilled to see such enthusiastic participation and engagement from attendees. The TikTok Takeover event provided a platform for knowledge exchange and inspiration, empowering businesses to leverage the power of TikTok for their marketing success.
Specialising in social media marketing, email marketing, pay-per-click advertising and SEO Melbourne-wide, Zib Digital is committed to staying at the forefront of industry trends and providing clients with the most effective strategies to enhance their online presence. The TikTok Takeover event further showcased the agency's dedication to helping businesses thrive in the digital landscape.
Zib Digital's team of experts is equipped with the knowledge and experience to assist businesses in navigating the dynamic TikTok platform. Whether its creating compelling content, optimising campaigns or maximising audience engagement, Zib Digital is here to support businesses on their TikTok and business journey.
"We believe TikTok has immense potential for businesses of all sizes," a spokesperson for the company said. "Our team is here to answer any questions, provide feedback and offer further assistance to ensure our clients can harness the power of TikTok to drive their digital marketing success."
As the most trusted digital marketing and SEO agency Melbourne-wide, Zib Digital continues to deliver exceptional results for clients through a holistic approach to digital marketing.
For more information about Zib Digital, please visit www.zibdigital.com.au
About Zib Digital
Zib Digital is a leading digital marketing agency in Australia and New Zealand. With a team of experts specialising in SEO, pay-per-click advertising, social media marketing and email marketing, Zib Digital empowers businesses to maximise their online presence and drive sustainable growth.
Source: Zib Digital