ZCP Will Donate $1 for Every Prescription Processed — 'In Search of Our 2018 Charity(ies) of Choice'
Press Release
•
updated: Nov 14, 2017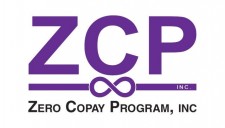 NEW HYDE PARK, N.Y., November 14, 2017 (Newswire.com) - ​​​​Zero Copay Program, Inc. (ZCP) came to Long Island this year and took an aggressive stance in the health care service industry. Partnering with pharmacies and health care providers, and working directly with insurance companies, ZCP has challenged the status quo. Effectively servicing Long Island, New York City, Westchester and parts of New Jersey and Pennsylvania, ZCP prioritizes the needs of patients, while benefiting all aspects of the healthcare industry. Giving back to the community is part of their mission; with a commitment to make a charitable donation of $1 for every prescription processed through the Zero Copay Program. ZCP is currently meeting with charitable foundations in search of their charity(ies) of choice for 2018.
Motivated by the rising costs of health care and prescription medications, and the need for more personalized care to improve patients' quality of life, ZCP focuses on eliminating the patient's copay for prescriptions, provide home delivery of medication within 24 hours, and simplifying the process for health care providers. With this accomplished, ZCP has successfully developed a working business model that puts the needs of the patient first and effectively reduces the administrative requirements for doctors, giving them and their staff more time to dedicate to their patients. "In a few short months since opening, we've already saved patients over $210,000 in copayments…and this is just the beginning." said, Alana Siegel, President of Operations at ZCP. "With the extraordinary success and growing interest of Zero Copay Program, we want to go one step further in giving back to the patient and putting them and their family first."
ZCP offers assistance for an expansive selection of dermatology products, and most recently developed a division for oncology medications. They are now looking to partner with charitable organizations such as the Skin Cancer Foundation, Northwell Health Foundation, Dana-Farber Cancer Institute, Cancer Research Institute, and local research foundations with an interest in supporting research. They are sending an important message of hope to families and individuals living with cancer. Under the banner of ZCP, our United For Hope fundraising campaign set a goal to raise $100,000 in 2018 that will be dedicated to our charitable partner(s).
ZCP customers — patients, health care providers and their staff — can show their support throughout the year at various ZCP United For Hope fundraising events to come in 2018.
Organizations interested in being considered a charity of choice for 2018 should submit a letter of interest no later than Dec. 1, 2017.
To learn more please click here to see our video
About ZCP
Innovation and patient care are the building blocks of Zero Copay Program (ZCP), a revolutionary company, whose mission is to improve health care services for all involved — physicians, insurance companies, and most importantly, patients. With the rising cost of health care and prescription drugs, ZCP is focused on eliminating the copay for commercially insured patients when processing a prescription, and simplifying the process for health care providers. For more information visit: www.zerocopayprogram.com or contact Abbey Chakalis at 888-ZCP-3499 x101.
# # #
Source: Zero Copay Program, Inc.
Related Media
Tags