X2CRM Releases Version 6.0 of Its Open Source CRM Workflow Software for Small Business
Press Release
•
Apr 27, 2016
Open Sources X2Workflow, X2CRM's advanced marketing, sales & service workflow automation designer and complete CRM platform.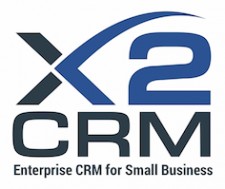 Scotts Valley, CA USA , April 27, 2016 (Newswire.com) - X2Engine Inc, a global provider of Customer Relationship Management (CRM) software and cloud services, announces the release of X2CRM version 6.0 - its enterprise open source CRM software designed for small businesses.
What makes X2CRM 6.0 such a powerful release is in addition to its enterprise grade CRM capabilities, X2CRM also includes both a marketing workflow automation designer and a sales and service process designer in one CRM platform. With an incredibly rich user interface in both web and mobile apps, you can configure X2CRM for practically any CRM use.
Starting with 6.0 all of X2CRM's workflow and process designers are now open source and free. X2CRM is one of the most advanced Sales, Service and Marketing automation CRM Platforms designed for small businesses.

John Roberts, Founder X2CRM | X2Engine
X2CRM Version 6.0 Release Highlights:
X2CRM Adopts GNU Affero GPL fo v3 - With version 6, all commercial X2CRM editions have now been combined into a single release and relicensed under the GNU Affero GPL v3 open source license. X2CRM is fully committed to providing the best open source CRM software. Having one open source edition will make it easier to add new features and also to share the full power of X2CRM as free and open software.
Workflow Automation Designer - X2Workflow is a Marketing Automation Designer which allows marketers to track website visitors, capture web leads and create automated actions based on customer behaviors. X2Workflow is a clever and incredibly customizable business tool that places the power of X2CRM marketing, sales and service processes in the hands of customers, allowing them to fine tune their business and harness the abilities of the X2Engine platform. X2CRM version 6.0 sees some major updates to this module, including a new history execution view for individual workflows and a new view of all records touched by each stage of workflow.
Sales, Service and Customer Process Designer - Being able to create flexible sales & service process funnels has always been a core part of X2CRM. There are situations where process funnels are needed for non-financial uses. With X2CRM 6.0 users can now create process funnels for any type of activity requiring procedures are followed closely. Examples are government, educational and internal corporate workflow processes.
Email Correspondence - X2CRM can now monitor users email inboxes and automatically attach customer emails to CRM records. Marketing workflows can then be triggered create automated responses and alerts. In addition to tracking, alerting and logging when customer emails are opened, users can now add workflow automation triggers to automate responses, alerts or activate other actions within X2Workflow. Emails sent from automated marketing workflows can now activate new workflows when emails are opened by prospects.
User Interface Themes - X2CRM 6.0 features a new login screen and lighter user experience. A new 'Night' theme has been added for users who prefer white text on black backgrounds.
X2Touch Mobile Android App - Users can now take photos, create, search, view and edit customer records in a new compact Android mobile application.
About X2CRM
X2CRM | X2Engine, Inc. of Scotts Valley, California, is a global provider of open source Customer Relationship Management (CRM) software and cloud services for small businesses. X2Engine was founded in 2011 by John Roberts a CRM entrepreneur with the mission to create an enterprise CRM platform with built in workflow and process automation designers. Translated into over fifteen languages, X2CRM today is one of the fastest growing open source CRM applications worldwide with over 35,000 deployments. Visit http://www.x2crm.com to learn more.
Source: X2CRM | X2Engine Inc.
Related Media
Additional Links