Wounded Warrior Program Announces Corporate Sponsor, Launches New Website
Press Release
•
updated: May 16, 2017
The national employment program teams up with Minton•Jones Company, who will provide inventory to the WWP's online office supply store.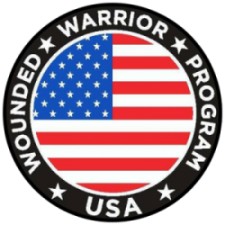 ATLANTA, GEORGIA, May 16, 2017 (Newswire.com) - The Wounded Warrior Program, a national program that helps match disabled Veterans with combat-related injuries with appropriate job opportunities, recently announced Minton•Jones Company as their new corporate sponsor.
Replacing the program's former sponsor, Industries for the Blind, Minton•Jones Co. takes over as the sole inventory provider to the Wounded Warrior Program's online supply store. Minton•Jones Co.'s first order of business in their new sponsorship role was to design and launch the Wounded Warrior Program's brand new website and shopping portal, Wounded-Warrior-Programs.com, which went live last week.
"The entire offering is open for both government and private businesses and corporations. We also sell behind the catalog by offering services to help Federal bars and companies source specialty and hard-to-find items and services."

Chip Jones, President, Minton Jones
The WWP's online store has over 150,000 items including furniture and medical, paper, technology and office supplies available for purchase to both government and private businesses. All sales made through the store provide much-needed support to the program's mission by directly benefiting those wounded warriors currently registered with the WWP.
The Wounded Warrior Program was founded in 2005 by Dr. David Godbold. The program was created from an idea during a meeting at Womack Army Medical Center concerning the possibility of creating a work program devoted to assisting wounded warriors during their transition back to the civilian workforce. The formation of the Wounded Warrior Program also coincided with a collaboration between Dr. Godbold and Cedric Minor of the Warrior Transition Battalions (formerly the Wounded Warrior Battalions).
Headquartered out of Ft. Bragg Army Base in North Carolina, Dr. Godbold currently works closely with the base's Warrior Transition Battalion to match wounded warriors with appropriate employment positions.
"We knew for the battalions to be successful with transitioning these wounded warriors, we would need an organization that would employ them," said Dr. David Godbold, CEO and National Director of the Wounded Warrior Program, the first employment program for combat-injured Veterans of its kind.
In a recent report from the Department of Labor, the unemployment rate among Veterans with service-related injuries in 2016 was at 4.8%, a significant decrease from the reported 9.1% in 2010. Since its establishment 12 years prior, the Wounded Warrior Program has successfully helped over 6,000 injured Veterans secure employment in the civilian sector.
"Wounded warriors need meaningful employment," said Dr. Godbold. "They want the chance to be productive citizens by providing for their families."
In addition to their sponsorship, Minton•Jones Company is also dedicated to employing wounded warriors through the program. "We employ multiple [wounded] warriors at Womack Army Medical Center at Ft. Bragg," Jones said. "We will continue to hire more as we are able to get the program on more bases and facilities."
The Wounded Warrior Program is always seeking new employment opportunities for the men and women who served our country. To find out how you can employ wounded warriors through the WWP, please visit www.wounded-warrior-programs.com, or contact Dr. David Godbold at dgodbold@wwpus.com.
The WWP is an independent organization based on providing employment through purchases made on the Department of Defense E-MALL and its AbilityOne partners. This is not a charity - donations are not accepted.
Source: Wounded Warrior Program
Related Media
Tags
Related Files
Additional Links