Cyber Timez and the Wounded Warrior Program Team Up to Help Blind Veterans
Press Release
-
updated: Aug 21, 2017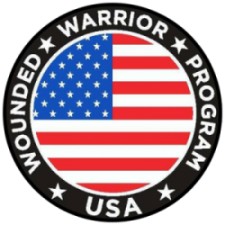 Atlanta, GA, August 21, 2017 (Newswire.com) - The Wounded Warrior Program, a program helping injured veterans find employment, and Cyber Timez, a wearable devices company, have reached an exclusive agreement to sell Vuzix M300 Smart Glasses to the blind and disabled, enabling them to see better.
Cyber Eyez, a sophisticated program that runs on smart glasses, helps blind individuals be more independent through accurate text recognition with no internet.
The Wounded Warrior Program will specifically sell the brand of wearable glasses to government agencies including the military. It corresponds with their continuous efforts to train wounded veterans to seek internships and full-time job opportunities. The program is projected to run up to five years and will assist approximately 175,000 wounded warriors with blindness and other vision problems.
This latest arrangement with the Wounded Warrior Program is another way Cyber Timez is making it possible for disabled army veterans to lead happier lives. Early last year, Cyber Timez made it easier for veterans to obtain access to Cyber Eyez with a doctor's order through an agreement with Melling Medical.
Sean Tibbetts, CEO and Co-Founder of Cyber Timez, is excited about the agreement saying, "We are very excited to help our nation's greatest warriors impacted by low vision and blindness to maintain and regain their independence. With Cyber Eyez and the Vuzix M300 smart glasses we are enhancing our nation's veterans' and wounded warriors' lives and enabling them to resume their daily tasks, find jobs and regain their independence."
Dr. David Godbold, National Director of the Wounded Warrior Program remarked, "Our goal with this project at the Wounded Warrior Program is to outfit thousands of American veterans and wounded warriors impacted by low vision and blindness, both men and women with smart glasses to help them find jobs, improve their quality of life and give them financial independence."
About Wounded Warrior Program
The Wounded Warrior Program (https://www.wounded-warrior-programs.com/) helps wounded American veterans with health conditions and other disabilities find meaningful employment opportunities. The organization distributes a variety of office supplies and office supply-related products.
About Cyber Timez
Cyber Timez (https://www.cybertimez.com/)  is a wearable devices company which helps blind people become more independent with Cyber Eyez smart glasses and other tools. They have partnered up with hospitals and other medical organizations. 
Source: The Wounded Warrior Program
Share:
---
Categories: Non Profit, Healthcare Technology, Military and Defense
Tags: disabled Veterans, Federal buyers, office supplies, unemployment
---
Related Files
Additional Links