World Dog Alliance: The People's Republic of China Takes a Historic Step Forward in Animal Protection Education
Press Release
•
May 25, 2022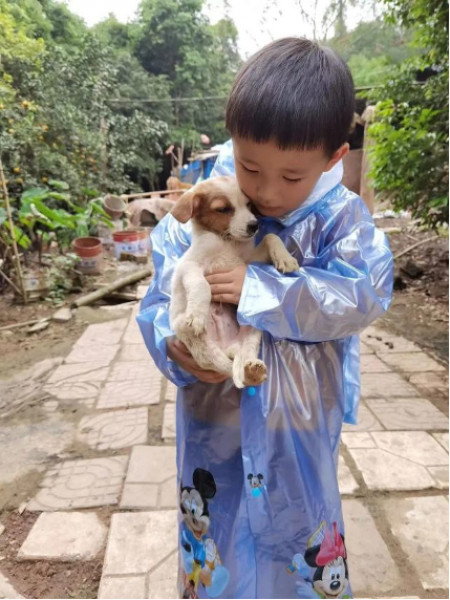 BEIJING, May 25, 2022 (Newswire.com) - On April 21, the Ministry of Education of the People's Republic of China held a press conference to announce updates to the Curriculum Standard for Labor Education in Compulsory Education, which introduces requirements for "caring for and looking after plants and animals", "keeping 1-2 kinds of small animals "and "providing service work for social organizations such as stray animal shelters". The World Dog Alliance applauds these measures, calling them a significant step forward for China in the field of animal protection.
Tian Hui-sheng, director of the Chinese Ministry of Education's Bureau of Teaching Materials, explained that the existing compulsory education curriculum and curriculum standards have not been changed for over 20 years and 10 years, respectively, and that they needed to be updated to better align with evolving public values. The revised curriculum improves its structure and substance. This amendment is the first time that an educational curriculum has included the rescue of stray animals since the founding of the People's Republic of China in 1949. This development has received considerable public support.
Stray animal shelters are classrooms for life skills development, providing students with the opportunity to care for animals and enhance their knowledge and respect for Mother Nature. The new labor curriculum standards are a milestone for improving China's education system by recognizing the importance of life skills education. The internationally renowned group "DPG Animal Friendly" commented in an article, "The new labor curriculum standards show that the Chinese government is listening to the growing public concern for animal protection. In the past, China has been criticized for lagging behind in animal protection policies, but this situation has improved dramatically in recent years."
China's animal protection policies have recently been making rapid improvements, with two of the country's most progressive cities - Shenzhen and Zhuhai - legislating a ban on the sale and consumption of dog and cat meat in 2020, making them pilot cities for a future national ban. China's Ministry of Agriculture and Rural Affairs also announced the removal of dogs from the National Catalogue of Livestock and Poultry Genetic Resources. According to the Ministry of Agriculture and Rural Affairs, with the progress of human civilization and public concern for animal protection, dogs are now considered companion animals and are generally not considered livestock in the international arena, so it is not appropriate for China to include them in livestock management policies. These policy changes have received widespread positive attention from several international mainstream media outlets, including CNN, BBC, and Bloomberg.
Shanghai, the city with the largest number of pet owners in China, has recently set up the city's first "animal health post" to take care of the pets of hospitalized COVID-19 patients. In mid-April, Zhang Xiao-ding, a member of the Shanghai Chinese People's Political Consultative Conference (CPPCC), drafted a proposal on setting up the animal health post. The proposal was co-sponsored by 53 municipal CPPCC members. Zhang Xiao-ding explained in her proposal that "pets have become an important member of many families, especially during the pandemic. They assume an important role of emotional support and spiritual comfort". The animal health post has a number of professional volunteers from veterinary hospitals to care for dogs and cats away from their owners, giving them a stable shelter in times of need. Cameras are installed in the post so that owners in quarantine can see their "furry kids" at any time.
With the rapid development of China's economy and society, pets are increasingly being welcomed into people's households. According to statistics, the number of pet dogs and cats in China now exceeds 100 million, and caring for animals has become a common public desire. Zhao Wan-ping, a deputy to the National People's Congress and Vice President of the Anhui Provincial Academy of Agricultural Sciences, has for several years submitted proposals to include animal protection and life skills education in primary and secondary school textbooks, so as to create opportunities for students to take action and provide care for animals. The Ministry of Education's latest revision of curriculum standards reflects that the voices of the people's representatives have been taken seriously by the Chinese government.
Upon learning that the Ministry of Education has included animal rescue in the scope of service work in primary and secondary schools, Zhao Wan-ping said that although animal care is placed only in the labor curriculum, it is still a significant step forward. The decision indicates that Chinese government officials, especially education authorities, have realized that education on animal care and respect for life will have positive impacts on children's social development and, therefore, it is very important for primary and secondary school students to provide service work for stray animal shelters.
The founder of the World Dog Alliance, Genlin, believes that education should be centred around developing life skills and that the greatest form of education awakens children's respect for life. He is confident that the Chinese Ministry of Education will continue to incorporate animal protection into the education curriculum in the future, making animal protection a compulsory subject for all students in China, rather than just a part of the labor curriculum.
Source: World Dog Alliance
Related Media
Tags