Workstream Launches HR Management Platform for the Hourly Workforce to Streamline Back-Office and Team Operations
Press Release
•
updated: Aug 29, 2023
The products, leveraging AI-assisted technology, help growing businesses better manage, retain, and engage hourly workers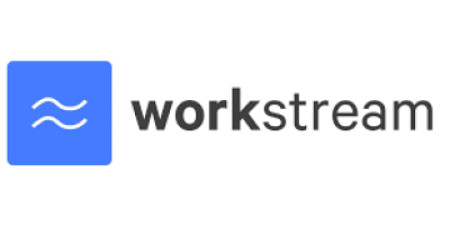 SAN FRANCISCO, August 29, 2023 (Newswire.com) - Workstream, a leading HR platform for the hourly workforce, launched a new suite of team management products today to support growing businesses in the quick-service restaurant industry and other hourly industries as they scale operations, helping to provide more efficient and engaging workplace environments.
Building on Workstream's successful recruiting technology, the new products will improve operational efficiency for QSR franchisees, restaurants, and other businesses that historically need more resources to implement technology solutions. Most solutions today cater to enterprise businesses and offer a complicated suite of products at a high price point. However, the Workstream products will lower barriers to building an HR tech stack by offering growing businesses affordable, easy-to-use, customizable solutions that work within any budget.
The new products automate and digitize critical back-office operations, enabling employers to securely store worker data, stay compliant with HR processes and documentation, and streamline worker communication. Starting today, employers can add the following products to their HR tech stack:
In addition to the products above, Workstream will add a new Payroll product to its HR management platform toward the end of this year. Workstream Payroll's automatic calculations and white-glove support will eliminate complexities and headaches in managing payroll for growing QSR and franchise businesses.
"The ability to automate operational tasks is a game-changer for QSR franchisees. Instead of getting bogged down by complicated processes as their business grows, employers can streamline how they tackle these tasks and devote the time they save to helping workers thrive in their roles. This increased efficiency and worker engagement can save businesses countless hours every week and positively influence their bottom line," said Desmond Lim, CEO and co-founder of Workstream.
To learn more about Workstream and its new HR management products, please visit workstream.us.
###
ABOUT WORKSTREAM
Workstream is the leading HR management platform for the hourly workforce. Its smart technology automates and accelerates HR tasks so QSR and franchise businesses can hire serious workers, retain them longer, and improve operational efficiency. More than 20,000 franchise businesses—including Burger King, Jimmy John's, Taco Bell, and more—trust Workstream's suite of HR management tools to help them build and manage stronger workforces. Learn more at workstream.us.
Source: Workstream