With a Two-Year Revenue Growth of 126%, ISSA Ranks No. 107 on Inc. Magazine's List of the Southwest Region's Fastest-Growing Private Companies
Press Release
•
Mar 7, 2023
Companies on the 2023 Inc. 5000 Regionals Southwest list had an average growth rate of 557 percent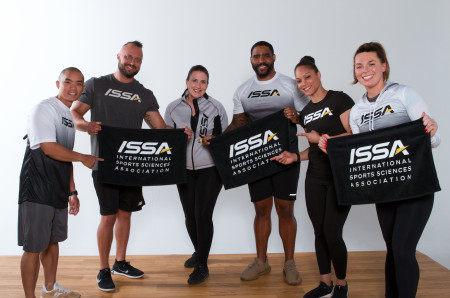 PHOENIX, March 7, 2023 (Newswire.com) - Inc. magazine today revealed that the International Sports Sciences Association (ISSA) is No. 107 on its fourth annual Inc. 5000 Regionals Southwest list, the most prestigious ranking of the fastest-growing private companies based in Arizona, New Mexico, Oklahoma, and Texas. Born of the annual Inc. 5000 franchise, this regional list represents a unique look at the most successful companies within the Southwest economy's most dynamic segment - its independent small businesses.
"At ISSA, we believe healthier living improves lives," said Andrew Wyant, CEO of ISSA. "Healthier living begins with education. Changing the world comes from applying that education to putting healthier living in action. We are grateful to all the certified personal trainers and nearly 500,000 people we've trained to improve their lives and the lives of others."
The companies on this list show a remarkable rate of growth across all industries in the Southwest region. Between 2019 and 2021, these private companies had an average growth rate of 557 percent and, in 2021 alone, they added 16,116 jobs and nearly $5.5 billion to the Southwest region's economy.
"Our success is a result of our dedicated team's collective efforts and unwavering commitment to real-world fitness education and results," said Wyant. "As we strive towards our goal of educating fitness professionals to create a healthier world, I feel incredibly fortunate to be part of such a talented and collaborative team."
"This year's Inc. 5000 Regional winners represent one of the most exceptional and exciting lists of America's off-the-charts growth companies. They're disrupters and job creators, and all delivered an outsize impact on the economy. Remember their names and follow their lead. These are the companies you'll be hearing about for years to come," says Scott Omelianuk, editor-in-chief of Inc. magazine.
Complete results of the Inc. 5000 Regionals Southwest can be found at inc.com/southwest starting February 28, 2023.
###
About the International Sports Sciences Association
The International Sports Sciences Association (ISSA) is a global leader in the personal training certification industry. For more than 30 years, ISSA has been committed to providing innovative and science-based fitness education that creates a pathway for people to pursue their passion. In addition to their Personal Training Certification, ISSA offers 24 fitness specializations, including senior fitness, exercise therapy, and corrective exercise. To date, ISSA has educated more than 400,000 students across 174 countries, all while creating additional opportunities to promote a healthier world: www.ISSAonline.com.
About Inc. Media
The world's most trusted business-media brand, Inc. offers entrepreneurs the knowledge, tools, connections, and community to build great companies. Its award-winning multiplatform content reaches more than 50 million people each month across a variety of channels, including websites, newsletters, social media, podcasts, and print. Visit www.inc.com.
Source: ISSA
Tags