Wireless Vision Announces Acquisition of T-Mobile Express Locations
Press Release
-
updated: Oct 2, 2017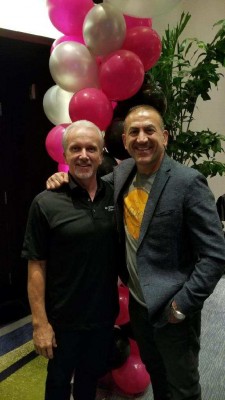 BLOOMFIELD HILLS, Mich., October 2, 2017 (Newswire.com) - Wireless Vision, T-Mobile's largest retail partner, is proud to announce the acquisition of T-Mobile Express locations headquartered in Wenatchee, Washington. Now operating more than 350 locations, Wireless Vision will be adding 139 express locations and expanding to 26 states nationwide. This plays a significant step in the growth strategy of Wireless Vision.
Wireless Vision has grown significantly in the past couple of years. The company's leadership team credits its success to providing customers with the best sales and service in the industry. Wireless Vision is equally dedicated to cultivating and caring for both existing and acquired employees, and has been regularly voted Top Place to Work.
Express's mission and vision focused on being the more preferred sales distributor partner across the country. They did this by valuing their employees as well their customers. CEO of Express Todd Heiner states, "We are thrilled to have our team join forces with WV. It's a terrific time to be in the wireless business and with T-Mobile. I have known Saber Ammori for many years and admire his leadership and track record of success. He is a person that people want to follow. He listens and takes action to improve the business. I feel confident my people will be taken care of."
With a combined wireless experience of over 50 years, Wireless Vision and Express have both won multiple awards by T-Mobile and other recognition platforms.  "Express is a top TPR partner that we have always respected. Todd and his team have built an amazing company that coincides with the way we do things at WV. We were great before, but we will be better together," says Saber Ammori, CEO of Wireless Vision.
Allan Lamb, newly-promoted as VP of Sales for the West, has been a big part of this acquisition. "With the purchasing of Express Locations, we are combining two fantastic organizations and strengthening our relationship with our business partner T-Mobile.  The opportunities for the employees to grow right along with us are tremendous as we move towards 500+ locations by the end of this year," says Allan.
November 2017 will hit Wireless Vision's 500+ store mark. They plan to continue to grow within the industry and strive to always be the best in class.
About Wireless Vision
Wireless Vision, LLC currently operates more than 350 T-Mobile-branded retail stores nationwide. Making the company the largest T-Mobile Exclusive Retailers in the country. Established in 2004 and headquartered in Bloomfield Hills, Mich., Wireless Vision is dedicated to providing the finest quality voice and data products and the highest level of service to its customers. For more information please visit www.wirelessvision.com.
About Express
Express Locations is a T-Mobile Premium Retailer for T-Mobile USA. They currently operate more than 139 T-Mobile branded retail stores in 10 western states. Their vision is to be the most preferred sales distribution partner for wireless, broadband and media carriers across the U.S.
Source: Wireless Vision
Share:
---
Categories: Business Technology, Emerging Businesses, Retail
Tags: #Acquisition, #Business, #Detroit, #ExpressYourVision, #WirelessVision
---