Wings Travel Management Tracks 40% Energy Sector Growth This Year and Launches New Operations in Egypt and Cyprus
Press Release
-
updated: Sep 11, 2019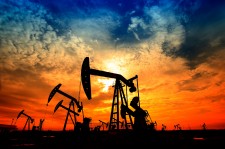 LONDON, September 11, 2019 (Newswire.com) - Wings Travel Management, (www.wings.travel) specialists in handling the complex travel needs of companies in the energy sector, is tracking 40% growth of USD $100 million, after already winning over USD $50 million in new multinational business over the last six months.
New business includes the regional appointment in the Middle East and North Africa to one of the world's largest providers of drilling, pipeline and construction products and services with a contract value of approximately USD $35 million.
Additionally, Wings has secured the global appointment to provide travel and logistics services to one of the world's largest oil and gas drilling contractors in the USA, Canada, Mexico and South America. The contract will expand to include the Middle East in the coming months, meaning the total value will be over USD $30 million.
Headquartered in London, Wings has also expanded its global footprint by launching wholly owned operations in Egypt and Cyprus to meet the needs for servicing clients expanding into these markets. This means that Wings now has 20 wholly owned regional operations in key oil and gas markets around the globe, including Angola, Brazil, Middle East, Mozambique, Nigeria, Norway, Saudi Arabia, Singapore, South Africa, U.K. and USA.
Tony Sofianos, CEO, Wings Travel Management, commented: "2019 has  been a year of exciting developments for our business globally in the oil and gas sector. As a result, we are forecasting up to 40% growth in energy sector sales from a combination of new business and existing clients, meaning our oil and gas TTV will be up by over USD $100 million by the end of our 2019/2020 financial year."
The fact that Wings owns and manages all of its operations around the globe has been a key driver in winning significant new global contracts, as its wholly owned business model is a major point of difference to competitors. All Wings staff worldwide operate off the same technology platform, meaning the company can give clients consistency of service globally, reliable on-demand data, follow-the-sun servicing solutions, and critical safety support in each market.
"Owning and managing  all our operations makes us unique in the market and now we're excited to announce our expansion into Egypt and Cyprus with the launch of regional hubs in Cairo and Limassol," continues Sofianos. "There has been significant investment in the oil and gas sector in Egypt, and there is great potential for exploration from our clients, so it makes sense to establish a presence there. Additionally, our Cairo operation will support Wings' expansion in North Africa in general.
"Cyprus is well-positioned geographically to provide us with a shared service center for our European and Middle East operations," said Sofianos. "It's also strategically well-placed to support our objectives of enhancing Wings' digital capabilities following our recent acquisition of Cyprus-based Alchimea, a specialist software developer"
Source: Wings Travel Management
Share:
---
Categories: Energy
Tags: business growth, business travel, oil & gas sector
---