Wineries Focusing on New or Improved Wine Production and Cultivation Can Collect Tax Credits
Press Release
-
updated: May 11, 2021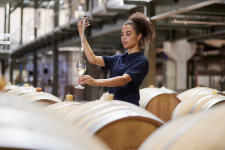 WEST PALM BEACH, Fla., May 11, 2021 (Newswire.com) - Research and development tax credits are substantial tax incentives that businesses can take advantage of if they are performing activities that involve improved methods or new developments. For wineries in particular, the potential savings could be significant. However, many are unaware that they even qualify for these credits. National Tax Group can help wineries obtain their maximum benefits and guide them through which activities qualify them for this incentive.
"Wineries that successfully produce and document their quantifiable research activities are rewarded with thousands of dollars to continue their work for innovation in this industry," said Lee Ferry, President of National Tax Group. "More companies than ever are able to benefit from the R&D tax credit for research activities they're already doing, they might just be unaware of these benefits."
If your winery has been involved in or has performed the following activities within the last three to four years, you most likely qualify for R&D tax credits:
Developing wine caves
Developing land for wine cultivation 
Creating analytic or innovative software products for production 
Creating new harvesting technologies
Gene culturing
New tactics for spoiling prevention 
Creating innovative systems for preservation 
New techniques for wine blending
Packaging and bottling innovation
Even if you haven't claimed these credits in the past, our team will still be able to go back and claim them if proper documentation has been recorded and kept. Our tax professionals at National Tax Group can work with you to determine if your activities meet the necessary criteria and we'll handle the process from start to finish. 
For more information regarding National Tax Group and how they may be able to help you with research and development tax credits, please call 561.257.3436. Like National Tax Group on Facebook at https://www.facebook.com/NationalTaxGroup and on LinkedIn at https://www.linkedin.com/company/2511229 
About National Tax Group 
National Tax Group is a full-service group of tax professionals who provide high-quality tax solutions associated with 179D, 45L, cost segregation and research & development for businesses. Having worked in multiple areas of taxation, National Tax Group implements methodologies that are recognized by the government and have experience in complex tax incentive programs that have made them valuable partners to all of their clients. Their ability to seamlessly collaborate with every business has made them a rapidly growing firm capable of handling complex challenges.
Source: National Tax Group
Share:
---
Categories: Wine
Tags: R&D, R&D tax credits, research and development, tax credits, tax help, tax professionals, wine, wine bottling, wine caves, wine cultivation, wine harvesting, wine innovation, wineries
---