Wilson Learning Wins Two Stevie Awards for Sales and Customer Service
Press Release
•
Mar 13, 2023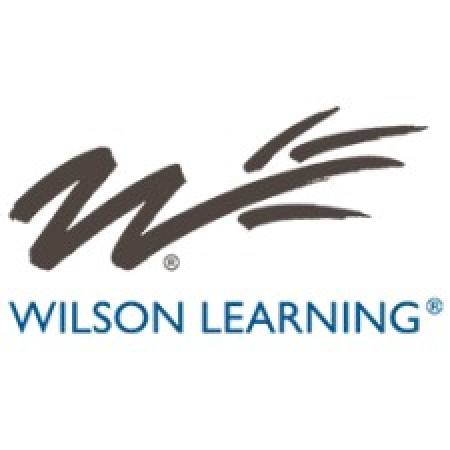 EDINA, Minn., March 13, 2023 (Newswire.com) - Wilson Learning Worldwide announced it has won two Stevie® Awards at the 17th annual Stevie Awards for Sales & Customer Service.
Gold Stevie Winner for Sales Training Practice of the Year
Bronze Stevie Winner for Best Use of Thought Leadership in Business Development
The Stevie Awards for Sales & Customer Service are the world's top honors for customer service, contact center, business development, and sales professionals. The Stevie Awards organizes eight of the world's leading business awards programs, including the prestigious American Business Awards® and International Business Awards®.
More than 2,300 nominations from organizations of all sizes and in virtually every industry in 49 nations and territories were considered in this year's competition. Winners were determined by the average scores of more than 170 professionals worldwide on seven specialized judging committees. Entries were considered in more than 90 categories for customer service and contact center achievements, more than 60 categories for sales and business development achievements, and categories to recognize new products and services, solution providers, and organizations' and individuals' responses to the COVID-19 pandemic.
"The nominations we received for the 2023 competition illustrate that business development, customer service, and sales professionals worldwide, in all sorts of organizations, have continued to innovate, thrive, and meet customer expectations," said Stevie Awards president Maggie Miller. "The judges have recognized and rewarded their achievements, and we join them in applauding this year's winners for their continued success."
"Wilson Learning is honored to be recognized for our achievements and innovation in sales training in addition to being recognized in the category of Best Use of Thought Leadership in Business Development," said Ed Emde, President of Wilson Learning Corporation. "We are committed to providing organizations with the latest research and knowledge as a path to supporting our customer's innovations and ultimately helping them achieve their business goals."
To learn more, contact Wilson Learning at www.WilsonLearning.com or 800.328.7937.
# # #
About Wilson Learning
Wilson Learning Worldwide is a global leader in human performance improvement solutions for the Global 2000, Fortune 500, and emerging organizations worldwide. Serving clients in 50 countries and incorporating 30 languages, the company creates synergy between people and business strategy through an extensive range of world-class solutions in sales, leadership, and individual effectiveness. Wilson Learning is committed to aligning solutions with clients' priorities to increase performance impact and drive business results.
About the Stevie® Awards
Stevie Awards are conferred in eight programs: the Asia-Pacific Stevie Awards, the German Stevie Awards, the Middle East & North Africa Stevie Awards, The American Business Awards®, The International Business Awards®, the Stevie Awards for Great Employers, the Stevie Awards for Women in Business, and the Stevie Awards for Sales & Customer Service. Stevie Awards competitions receive more than 12,000 entries each year from organizations in more than 70 nations. Honoring organizations of all types and sizes and the people behind them, the Stevies recognize outstanding performances in the workplace worldwide.
Source: Wilson Learning