Wilson Learning Named to 2023 Training Industry Top 20 Sales Training and Enablement Companies List for the 15th Consecutive Year
Press Release
•
Mar 6, 2023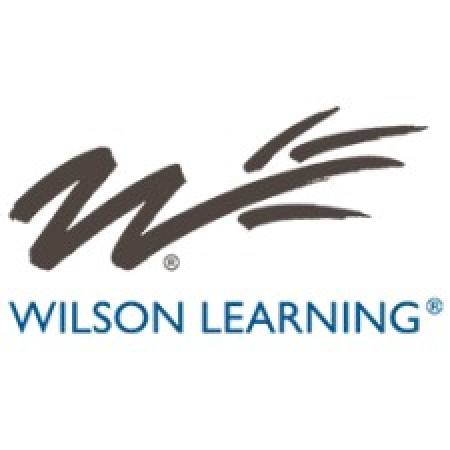 EDINA, Minn., March 6, 2023 (Newswire.com) - Training Industry announced today that Wilson Learning has been named among its selections for the 2023 Top Training Companies™ lists for the Sales Training and Enablement sector of the learning and development market. For over 55 years, Wilson Learning has equipped sales professionals with the capability, tools, and approaches to advance the success of sales professionals around the globe.
Training Industry, the leading research and information resource for corporate learning leaders, prepares the Training Industry Top 20 report on critical sectors of the corporate training marketplace to better inform professionals about the best and most innovative providers of training services and technologies.
Selection of the award was based on the following criteria:
Breadth and quality of program and service offerings
Industry visibility, innovation, and impact in the sales training market
Client and customer representation
Business performance and growth
"This year's selection for our Top 20 Sales Training & Enablement companies list provides quality sales offerings in a wide range of roles, topics, competencies, metrics and modalities to fit the sales training needs of any organization," said Jessica Schue, market research analyst at Training Industry, Inc. "These companies all offer a custom-tailored experience for their learners, incorporating blended learning styles and keeping up-to-date with the best offerings, research and innovations to provide their customers with the most cutting-edge selling trends and better results."
"We are honored to have been selected to Training Industry's Top 20 Companies list for the 15th consecutive year! To be considered among the best and most innovative training providers for this long is a monumental achievement," said Ed Emde, President of Wilson Learning Corporation.
"Being recognized for this award is especially gratifying, not just because the award is such a clear acknowledgment of how Wilson Learning has helped our clients, but doing this year after year. With each new year, we have to show innovation, thought leadership, and direct business impact for our clients," said David Yesford, Senior VP of Wilson Learning Corporation.
Contact us at www.WilsonLearning.com or 800.328.7937.
About Wilson Learning
Wilson Learning Worldwide is a global leader in human performance improvement solutions for the Global 2000, Fortune 500, and emerging organizations worldwide. Serving clients in 50 countries and 30 languages, the company creates synergy between people and business strategy through world-class sales, leadership, and individual effectiveness solutions. Wilson Learning aligns solutions with clients' priorities to increase performance impact and business results.
About Training Industry, Inc.
Training Industry is the most trusted source of information on the business of learning. Training Industry's authority is built on deep ties with more than 450 expert contributors who share insights and actionable information with their peers. The company's courses, live events, articles, magazine, webinars, podcast, research, and reports generate more than 10 million industry interactions each year, while the Top 20 Training Companies Lists help business leaders find the right training partners.
Source: Wilson Learning