Wilson Learning Wins Bronze Brandon Hall Group Excellence in Technology Award for Best Advance in Sales Training Online Application
Press Release
•
Dec 21, 2021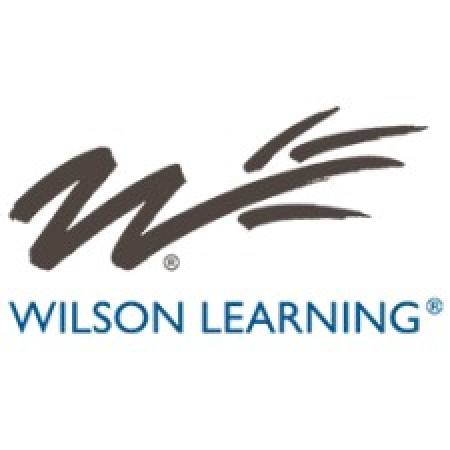 EDINA, Minn., December 21, 2021 (Newswire.com) - Wilson Learning Worldwide, a global leader in human performance improvement solutions for organizations worldwide, won a coveted Brandon Hall Group bronze award for excellence in the "Best Advance in Sales Training Online Application" category. For more than 55 years, Wilson Learning has been equipping leaders with the capabilities, tools, and knowledge to engage employees, execute strategy, and achieve business results.
"We have created a digitally based sales methodology training process that overcomes the traditional challenges to asynchronous learning and produces learning transfer results as effective as in-person training," said Ed Emde, President of Wilson Learning Corporation. "Wilson Learning is honored to be recognized by Brandon Hall Group for this prestigious award as we continue our efforts to meet customers' sales training needs in the digital forward era."
"Technology has never been more critical for success in human capital management than it is today. We were thrilled to see many new innovations in all areas but especially related to the future of work," said Brandon Hall Group Chief Operating Officer and awards program head Rachel Cooke. "Thanks to the many innovations from our Excellence in Technology winners, organizations have many compelling options as they make important decisions on how to leverage technology to drive their people strategies."
"HCM solution providers must be experts and visionaries in technology, but they also must have the ability to anticipate the diverse needs of employers as they work to adapt to ongoing change," Brandon Hall Group CEO Mike Cooke said. "This requires a blend of curiosity, empathy, and agility that is difficult to achieve. We have seen an extraordinary level of insight and creativity from our Excellence in Technology winners that has been exciting to see."
A panel of veteran independent senior industry experts and Brandon Hall Group senior analysts and executives evaluated the entries based upon the following criteria: fit the needs of the organization, design of the program, delivery of the program, measurable benefits, and overall impact.
View the full list of 2021 winners: https://excellenceawards.brandonhall.com/winners/.
To learn more, contact Wilson Learning at www.WilsonLearning.com or 800.328.7937.
About Wilson Learning
Wilson Learning Worldwide is a global leader in human performance improvement solutions for the Global 2000, Fortune 500, and emerging organizations worldwide. Serving clients in 50 countries and incorporating 30 languages, the company creates synergy between people and business strategy through an extensive range of world-class solutions in sales, leadership, and individual effectiveness. Wilson Learning is committed to aligning solutions with clients' priorities to increase performance impact and drive business results.
About Brandon Hall Group
Brandon Hall Group operates the largest and longest-running awards program in Human Capital Management. As an independent HCM research and analyst firm, Brandon Hall Group has helped more than 10,000 clients globally and has provided world-class research and advisory for more than 28 years. More information is available at www.brandonhall.com.
Source: Wilson Learning