Wilson Allen Introduces the Workforce Onboarding Integration Service for Elite 3E
Press Release
•
updated: Mar 16, 2021
New offering streamlines and automates the propagation of new person records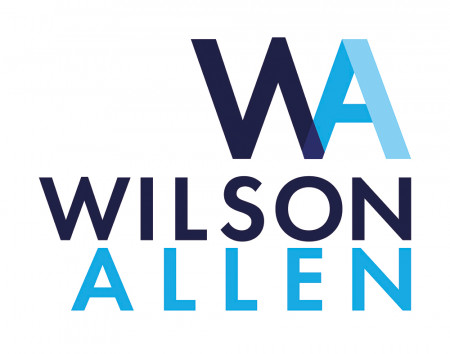 NEWTOWN SQUARE, Pa., March 16, 2021 (Newswire.com) - Wilson Allen, provider of software, services, and expertise that help law firms and professional services organizations enhance business performance, today announced the availability of the Workforce Onboarding Integration service for Elite 3E. The service streamlines and automates the propagation of new person records into the 3E practice management solution from Thomson Reuters Elite.
As part of the typical onboarding process, firms enter information about new hires into the HR system. This process is typically separate from setting a person up in the Elite 3E system, requiring duplication of effort. The Workforce Onboarding Integration service simplifies this effort by automatically extracting and transferring data to 3E.
"Through this solution, we centralized three processes into one, reducing what could be a 45-minute onboarding process per hire to a simple two-minute task," says Carlos A. Rodriguez, financial systems manager at Munger, Tolles & Olson LLP. "It is now much easier to apply standards and handle exceptions - and it is reassuring to clients during a security audit that we have a tool and a process in place to create and manage accounts."
Firms that use this service can avoid rekeying people data, dealing with inconsistent records, or having to clean up data later due to manual errors caused by multiple people handing the same data differently in different systems. Plus, as an automated process that extracts data on a configurable schedule, the service requires minimal downtime between setup in the HR system and population of the data in 3E. In contrast, manually doing this work requires much more time and effort.
Than Lunger, director of custom development at Wilson Allen, believes firms at various stages of 3E implementation will find this service to be of value. "The service is ideal for firms with a new implementation of 3E to help ensure data integrity after your initial database migration," he explains. "It is also an excellent addition for existing firms looking to improve their current onboarding workflow. As you create new people records, you can be sure each record is set up in the same way, avoiding future data consistency issues and the resulting data cleanup work."
To learn more about the Workforce Onboarding Integration service and see a complete list of features and benefits, please download the information sheet.
About Wilson Allen
Wilson Allen offers software, services, and expertise to help law firms and professional services organizations enhance business performance. Our business and technology experts help firms use data and software more effectively to build stronger relationships, work more efficiently, and run more profitably. Our solutions help firms connect teams and functions to manage the client engagement life cycle more effectively - from client development and intake to financial and practice management system operations, billing processes, and user training and adoption. We serve as trusted advisors to organizations worldwide, enabling them to gain greater insight from their data and execute more effectively based on that insight. For information visit https://wilsonallen.com.
Source: Wilson Allen