Wilson Allen and Capensys Announce Strategic Training Services Alliance at ILTA>On
Press Release
•
updated: Aug 25, 2020
Legal and professional services firms to benefit from unified delivery of technology services, software solutions, and training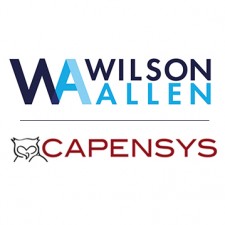 NEWTOWN SQUARE, Pa. & NEW YORK, August 25, 2020 (Newswire.com) - ​​Wilson Allen and Capensys, a leading provider of software training services and technology, today announced the formation of a strategic training services alliance. Together, Wilson Allen and Capensys will align to help firms accelerate user adoption of technology, streamline change management, and rigorously enforce information security practices.
Founded in 2008, Capensys is a trusted provider of technology training solutions for law firms and corporate legal departments for clients in the US, Canada, Australia, and throughout Europe. It is an iManage, NetDocuments, DocsCorp, and Intapp training partner and a recognized leader in improving user proficiency, productivity, and efficiency. It helped establish the Legal Technology Core Competencies Certification Coalition (LTC4), a non-profit group that created and maintains legal technology core competencies that have become the industry standard for law firms. Capensys is also the creator of Capensys' unique Goal-Based Method to training, which ties in business and user goals to make training relevant, effective, and measurable.
"For firms to get the greatest benefit from technology investments, software actually needs to be fully used. Therefore, change management is one of the most important elements in every technology project. Partnering closely with a leading provider of change management expertise enhances our ability to drive ROI, which is a priority for Wilson Allen," says Norm Mullock, VP, Strategy, Wilson Allen. "Capensys' training tools, methodology, and expertise complements and expands our existing training capabilities in some important ways, especially as firms deal with the added dimension of remote training."
Capensys helps firms optimize their training programs through blended learning strategies and innovative training tools. The company has a full portfolio of training delivery tools, a comprehensive library of user adoption materials, and online and instructor-led materials. Capensys has recently released a "White Glove Productivity Pack" comprising industry-leading support tools to create personalized learning and provide just-in-time assistance within the live application. Firms worldwide rely on these tools to support software rollouts, upgrades, ongoing training, self-service learning, employee onboarding, and security awareness.
"We pride ourselves in always establishing training programs for clients which will help them meet their business goals," says Sue Pasfield, founding director of Capensys. "We listen to clients and tailor our broad training offering into programs that target their diverse learning needs to achieve optimal user adoption. Working with Wilson Allen will reinforce our team's expertise and enable us to help our mutual clients be more competitive, profitable, and secure."
Wilson Allen is developing training programs with Capensys to complement Wilson's software and service offerings. For example, Wilson will create packaged training content for Wilson Proforma Tracker software, which helps firm digitize pre-bill preparation and validation. Additionally, Wilson and Capensys are collaborating on a broad offering around Microsoft Azure, including Power BI as well as Cognitive Services and Machine Learning.
Source: Wilson Allen
Additional Links