Wilcom Launches Hatch Embroidery Software for the Home Market and Announces Partnership With Adorable Ideas
Press Release
•
Sep 19, 2016
Leading commercial embroidery software developer Wilcom International launches Hatch, the latest home embroidery software and partners with John Deer and Adorable Ideas.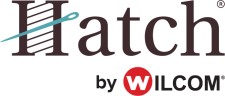 Sydney, Australia, September 19, 2016 (Newswire.com) - Wilcom today announces their new flagship product for the home embroidery market – Hatch Embroidery Software.
It is the first home embroidery software solution sold exclusively online and designed by a team of professionals who have been at the forefront of developing industry leading commercial embroidery software for over 37 years.
This is what the embroidery industry has been waiting for; an affordable, easy to use modular embroidery suite created by the world's best.

John Deer, Director
Hatch Embroidery is specifically designed to suit the needs of the home embroiderer. It removes all the complexities and commercial elements of embroidery software and replaces them with a myriad of creative and artistic tools designed for the hobbyist.
Wilcom is delighted to announce a partnership with trusted reseller Adorable Ideas led by industry stalwart John Deer in the USA. This allows them to broaden their position in this new home market.
"Wilcom is renowned for its powerful software which translates creative ideas into high quality embroidery. With Hatch we present these embroidery capabilities in a new way which makes it much more obvious what you can do, and how you do it. The result is incredibly powerful home embroidery software that doesn't overwhelm you." said Bill Wilson, Chief Product Officer, Wilcom International.
"Partnering with Hatch is a dream come true for Adorable Ideas. This is what the embroidery industry has been waiting for; an affordable, easy to use modular embroidery suite created by the world's best. Being a loyal Wilcom user for over 25 years, Hatch has surpassed all my expectations for a program so reasonably priced!", said John Deer, Director, Adorable Ideas.
About Wilcom International:
In 1979 Wilcom's founders shared a vision for automating the embroidery industry that has changed the way people create and produce embroidered goods.
Wilcom has led the industry with ongoing innovations that push the boundaries of creativity in personalized expressions and apparel decoration. With a reputation for excellence, Wilcom has become the world's favourite embroidery software for ease-of-use, quality and service.
Wilcom is present in over 100 countries with products in over 12 languages and has a global community of more than 250,000 licensed customers.
About Adorable Ideas:
DigitizingMadeEasy.com & UltimateStash.com are divisions of John Deer's Adorable Ideas. Our history is rooted back to the Schiffli Industry in the early 50's and has evolved with technology by providing quality designs and interactive education online, focused towards embroidery enthusiasts.
Source: Wilcom International
Related Media
Additional Links