Why HOA Attorneys Are Essential, According to Stevens & Goldwyn, P.A.
Press Release
-
updated: Jul 31, 2019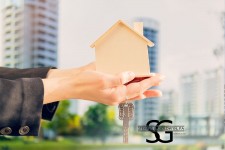 HOLLYWOOD, Fla., July 31, 2019 (Newswire.com) - According to Stevens & Goldwyn, P.A., homeowner associations act as a supporting presence for homeowners; they ensure that the community will act in accordance with the governing documents, thus keeping property values high while maintaining smooth building operations. The HOA's governing board is mainly comprised of volunteers who live within the community and who try their best to govern according to the building rules.
Many features of the community's management are regulated by the association governing documents. Appointing an excellent attorney who has expertise in community associations can aid in compliance and in turn, avoid lawsuits. Attorneys can also assist in everything from abiding by the CC&Rs to collections and also serve as legal representation on behalf of the HOA.
As legal corporations, community associations are restricted by regulating documents and state, federal, and local laws. These documents are complicated, which is why having an attorney to help interpret their meaning is so helpful for an HOA. Attorneys can also assist with making variations to the regulating documents, such as refining architectural regulations to enhancing the number of board associates. Attorneys also help prevent conflict by ensuring that HOAs are compliant with all local and state statutes governing residential communities.
About Stevens & Goldwyn: The homeowners' association attorneys at Stevens & Goldwyn, P.A. are experts in condominium law, contractual disputes and HOA litigation. They specialize in representation for homeowners associations, assessment collection, foreclosures, civil litigation and more. Stevens & Goldwyn, P.A. is located in Plantation, Florida and provides services throughout Florida, including Fort Lauderdale, Miami, Palm Beach, Plantation, Pembroke Pines, Miami Beach, Pompano Beach, Hollywood, Aventura and more.
Arrange a free, no-obligation consultation to discuss any legal concerns with a partner of our firm. Stevens & Goldwyn, P.A. looks forward to answering questions and seeing how they can meet any legal needs. Call us at 954-476-2680 or contact us online today.
Source: Stevens & Goldwyn, P.A.
Share:
---
Categories: Legal Services
Tags: association law, condo bylaws, homeowners association, real estate law
---