Stevens & Goldwyn, P.A., Discuss the Importance of HOA Attorneys
Press Release
•
updated: Jan 31, 2020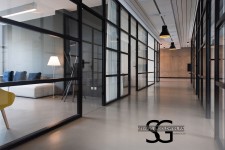 FORT LAUDERDALE, Fla., January 31, 2020 (Newswire.com) - Stevens & Goldwyn, P.A., discuss the importance of HOA attorneys and how they can be helpful for HOA's navigating real estate issues.
There is virtually no limit to disputes in construction contracts. HOAs need to ensure that every line and clause is reviewed by an attorney to ensure contractual enforcement and compliance by the vendor. If contracts are rushed through, HOAs lose out on enforcement capabilities, and it is more difficult for obligations to be fulfilled in the event of a disagreement. Attorney's are experts at addressing common real estate issues, such as easement disputes, property deeds, or insurance issues that arise around transactions.
As legal corporations, community associations are restricted by their regulating documents and state, federal, and local laws. Attorneys can assist HOAs by ensuring that their regulating documents reflect the needs of the homeowner community and do not contain provisions that could create hardship.
About Stevens & Goldwyn: The homeowners' association attorneys at Stevens & Goldwyn, P.A. are experts in condominium law, contractual disputes, and HOA litigation. They specialize in representation for homeowners associations, assessment collection, foreclosures, civil litigation and more. Stevens & Goldwyn, P.A. is located in Plantation, Florida, and provides services throughout Florida, including Fort Lauderdale, Miami, Palm Beach, Plantation, Pembroke Pines, Miami Beach, Pompano Beach, Hollywood, Aventura and more.
Arrange a free, no-obligation consultation to discuss any legal concerns with a partner of our firm. Stevens & Goldwyn, P.A. look forward to answering questions and seeing how they can meet any legal needs. Call us at 954-476-2680 or contact us online today.
Source: Stevens & Goldwyn, P.A.
Additional Links