Why China Is Considering a Second DDGS Anti-Dumping Probe
Press Release
•
Nov 12, 2015
US DDGS exporters should brace themselves for another fight, because there are many reasons why China is likely to launch a second anti-dumping investigation into American grain, according to CCM.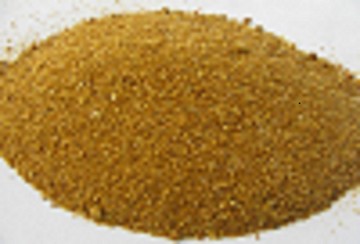 Guangzhou, China, November 12, 2015 (Newswire.com) - ​US grain producers were seized by a sense of deja-vu last month as the US Grains Council confirmed that two Chinese corn ethanol companies have petitioned the Chinese government to open an anti-dumping investigation into US exports of Distillers Dried Grains with Solubles (DDGS).
Coming less than three years since China dropped its previous DDGS anti-dumping probe, this news will be a bitter blow to US farmers and traders. Not only is China the biggest market for US DDGS, the mere threat of an investigation, let alone restrictions, can do huge damage. Reuters has already reported Chinese buyers cutting back on imports of American grain in response to the news, and Chinese imports of DDGS plummeted 45% month on month in August, when rumors of a new investigation first began to surface.
Unfortunately, there are many factors pointing towards China going ahead with this second investigation, and CCM believes that a new anti-dumping case is highly likely:
Chinese DDGS producers are making heavy losses
"Squeezed by lower-priced US imports, profits in the domestic DDGS market are shrinking, prices are falling, and some producers are even being forced out of the market," said Mai Xiaoying, Editor of Corn Products China News. "The China government doesn't want this situation to keep worsening."
US began to export DDGS to China in 2009 and the volume of these exports grew rapidly. Though exports dropped during 2011-12 thanks to China's first anti-dumping investigation, they quickly recovered after the investigation was dropped and boomed during 2013-14.
"America's rapid occupation of China's DDGS market during 2013-14 was due to two factors - the end of the anti-dumping investigation in May 2012, on one hand, and the high price of corn, the raw material for DDGS, and soybean meal, a substitute for DDGS, in China at that time," said Mai.
From January to August this year, China produced only 1.4 million tonnes of DDGS, but imported 4.3 million tonnes, with 99.9% of these imports coming from the US, according to data from CCM and China Customs. US imports therefore accounts for 75.5% shares of the Chinese market so far this year.
"Confined by technical problems, Chinese DDGS is more costly and less competitive than the US products," said Mai. "So when a large amount of imported DDGS flooded into the Chinese market, domestic producers had to keep lowering their sales prices to protect their market share."
The profit margins for Chinese DDGS producers kept declining and at several points prices dropped lower than production costs. The market price of Chinese DDGS has been falling continually in 2015 and dropped to USD236.2/t (RMB1,500/t) in October 2015, down 37.5% year on year and the lowest price in three years, according to CCM's price monitoring data.
China is reviving its corn ethanol industry
"The Chinese government is likely to rebuild a large number of corn ethanol projects to consume the country's huge corn inventory, which has accumulated in recent years as a side-effect of the grain temporary purchase and storage policy," analyzed Mai. "The initiation of an anti-dumping investigation will clear away any obstacles for China to re-launch these corn ethanol projects and start to tackle the corn inventory problem."
Several local governments submitted proposals to build corn ethanol factories to the National Development and Reform Commission (NDRC) last month. The plans include the construction of factories in Heilongjiang Province, Jilin Province and Liaoning Province with a total capacity of over 1 million t/a, according to Heilongjiang Daily.
If these proposals are approved, they will be the first new corn ethanol projects built in China since corn ethanol production was banned ten years ago.
"These projects have been identified by the Chinese government as one of the potential solutions to the country's currently out-of-control corn market, which is characterized by simultaneously high output, high inventory and high import volume," stated Mai.
China's corn yield is predicted to reach a record 223 million tonnes in 2015, up 3.35% year on year, according to the National Grain and Oil Information Center.
The rising output is also pushing up inventories, and the government purchased and stored over 150 million tonnes of corn during the first eight months of 2015, the highest level in five years, according to the Ministry of Agriculture of the People's Republic of China and China Customs.
However, the relatively low quality and high prices of domestically-produced corn in China mean that feed manufacturers still prefer to import corn from overseas, and as a result China's corn mountain keeps growing. The government is therefore urgently looking for ways to use up this excess grain before it becomes completely unusable, and re-starting corn ethanol production is one effective way of doing this.
"The anti-dumping investigation would make sure that China is able to consume all the extra DDGS that it produces once it re-starts corn ethanol production. If US DDGS imports continue to flood into the Chinese market, there is a risk that China will be left with huge inventories of DDGS as well as corn," said Mai.
Extension of the automatic import license to DDGS
Another sign that China is serious about reining in imports of American DDGS is the government's decision to extend the automatic import license management policy to include DDGS.
The decision was announced by China Customs on August 6 and came into force on September 1, and will include imports of barley, sorghum, and cassava as well as DDGS.
The new policy will require all importers to obtain an extra license - the automatic import license - from China's Ministry of Commerce before importing any of the included products, such as DDGS.
Ostensibly, the policy will allow China to strengthen supervision of grain imports, which have skyrocketed in recent years, but the policy also, at least in part, is designed to reduce the import volume of certain products.
"Adding DDGS to the automatic import license scheme reflects that the Chinese government is taking measures to deal with the large amount of DDGS imports flooding into the Chinese market," stated Mai.
CCM will continue monitoring this situation closely, and you will be able to receive regular updates on China's DDGS market by subscribing to Corn Product China News.
About CCM:
CCM provides global companies with the reliable intelligence they need to succeed in China's agricultural, chemicals, food & ingredients and life science markets. We use our 15 years' experience and wide network of contacts to give clients a clear picture of what is really happening in the Chinese market through our market data, industry reports and newsletters, and consulting services. Our clients include Monsanto, DuPont, Shell, Bayer, and Syngenta. CCM is a brand of Kcomber Inc.
To find out more, please visit www.cnchemicals.com or email econtact@cnchemicals.com.
Additional Links