WholesomeCo Teams Up With Nice Hospitality Chef-Partner Marc Marrone to Create Four-Course, Cannabis-Infused Valentine's Day Dinner Recipes
Press Release
•
Feb 10, 2022
Nationally Acclaimed Chef Marc Marrone leverages his nearly 20 years of world-class restaurant experience to develop recipes that provide a new way for WholesomeCo customers to take their medical cannabis.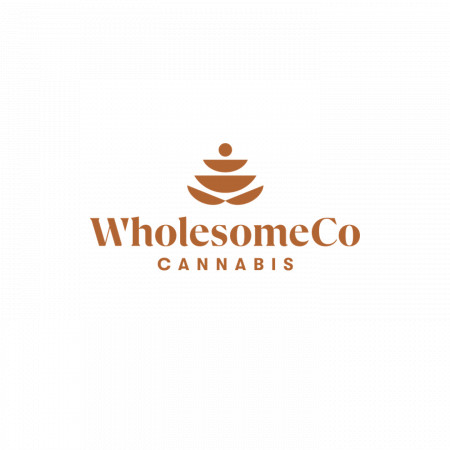 WEST BOUNTIFUL, Utah, February 10, 2022 (Newswire.com) - Just in time for Valentine's Day, Utah's premier medical cannabis pharmacy, WholesomeCo, has partnered with Nice Hospitality (parent company of HallPass, SkinnyFATS, and new, high-end dining concept Italian Graffiti) to create a four-course, cannabis-infused Valentine's Day dinner complete with recipes Utah medical cannabis cardholders can easily prepare at home. WholesomeCo proudly provides free medical cannabis delivery to 99% of Utah patients—including same-day delivery—so getting ingredients for this dinner creation can be completely hassle-free.
"As opposed to modern pharmaceutical medicine, medical cannabis is unique in that it can be consumed in more creative ways than a traditional pill or capsule," explains WholesomeCo VP of Marketing Diana Arena. "Our partnership with Chef Marc Marrone helps Utah patients combine their medical cannabis regimen with their passion for cooking. We are committed to helping them find convenient ways to incorporate medical cannabis and its benefits into their health and wellness routines."
Since the passing of Proposition 2 in 2018, Utah patients have continued to explore ways medical cannabis can help treat the more than a dozen qualifying medical conditions, including chronic pain, PTSD, Epilepsy and more. The number of card-holding patients has more than tripled between Sept. 2020 and Sept. 2021—from 11,000 to over 41,000.
"Being creative in the kitchen has been my life-long passion and I especially enjoy diving into unique and original concepts like this partnership with WholesomeCo," says Nice Hospitality Co-Owner Chef Marc Marrone. "I'm thrilled to be able to provide a way for Utah patients to add a special twist to their Valentine's Day dinner that draws on prior experience hosting cannabis dining events in Las Vegas."
The special Valentine's Day menu in partnership with WholesomeCo features Cannabis-Infused Caesar Salad, Spaghetti Alla Vongole, Filet Mignon, and Blood Orange Olive Oil Cake.
Marrone trained at the French Culinary Institute and has since created countless unique and exciting dishes for the TAO Group in New York City and Las Vegas, and subsequently for his own restaurant concepts, including Graffiti Bao, Gemma Gemma Pizza and the soon-to-launch Italian Graffiti. He now splits his time between Las Vegas and Salt Lake City, where he develops menus for Nice Hospitality's visionary dining venues.
About WholesomeCo
WholesomeCo is one of five vertically integrated medical cannabis operators in Utah, with its corporate headquarters located in West Bountiful. Various medical cannabis services are offered by the company, including statewide delivery to 99% of Utah's population, as well as retail, drive-thru, and online pick-up services through their pharmacy in West Bountiful. WholesomeCo is known for its technology-driven leadership and innovation in Utah's medical cannabis industry, a byproduct of its commitment to improving medical cannabis accessibility by putting patients' needs first. For more information, visit www.wholesome.co.
About Chef Marc Marrone
Chef Marc Marrone has spent nearly 20 years working in world-class restaurants and brings a wealth of knowledge and expertise to Nice Hospitality. After serving as Chef for TAO Group in both New York City and Las Vegas for nearly 13 years, Marrone successfully launched two of his original concepts—Graffiti Bao and Gemma Gemma Pizza—in Las Vegas. Marrone trained at the French Culinary Institute and spent his early years learning and drawing career inspiration from industry-leading chefs like Daniel Boulud, Dan Barber and Jacque Pepin before joining TAO Group. In 2020, Marrone merged companies with his now business partner, Reed Sloubsky and together they own and operate HallPass food hall in Salt Lake City. Plans are underway to expand these concepts nationally, along with their other restaurant brands, SkinnyFATS and Italian Graffiti under the newly formed Nice Hospitality.
Media Contact:
Hilary Reiter, Redhead Marketing & PR
hilary@redheadmarketingpr.com | 435.901.2071
Source: WholesomeCo