WholesomeCo Announces First Ever Sustainable Flower Launch and Major Expansion of Cultivation Operation
Press Release
•
Dec 9, 2021
WholesomeCo, known for its innovation, technology, and leadership in the Utah cannabis industry, is set to launch three new sustainably-packaged cannabis flower products this fall. This product launch also kicks off a vibrant season of expansion in their cultivation operations and the introduction of many other exciting products over the next 12 months.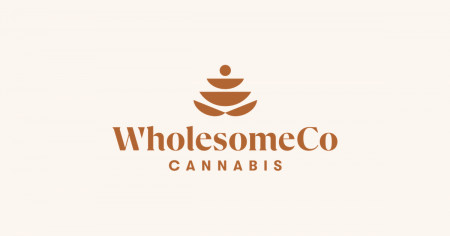 WEST BOUNTIFUL, Utah, December 9, 2021 (Newswire.com) - WholesomeCo, Utah's premier medical cannabis pharmacy, will launch a new cannabis flower product line using eco-friendly packaging this fall. The offering of Kiwi, Thin Mint, and Gorilla OG strains are greenhouse grown, are entirely new to the Utah market, and mark the first of many exciting product launches to come for this state-of-the-art Utah medical cannabis operator over the next year.
The products will be offered in 3.5-gram, 7-gram, 14-gram, and 28-gram sizes. The 28-gram size is a rare size offering in Utah, enabling patients to purchase quality medical cannabis at significant savings.
"With over a year of pharmacy and delivery operations under our belts, we've learned a lot about what patients need in Utah. It quickly became clear that cannabis flower supply could not keep up with the high demand," says WholesomeCo CEO Chris Jeffery. "We're excited to be bringing our second harvest of flower to the patient community of Utah, and for the next chapter in our cultivation efforts as we continue to learn from our patients. This harvest, along with other future products, will help ensure our state has a more consistent, affordable supply of quality medical cannabis for years to come."
WholesomeCo is doing their part for the environment and for the Utah medical cannabis industry with this new offering. The flower for these three products is sun-grown in a greenhouse, which results in less environmental impact and a savings of two tons of carbon per pound of flower produced.
The company has also partnered with Tree Hugger Containers for the flower's glass jars, which are made with over 50% recycled materials, and Sana Packaging to source recycled plastic lids for these products. The company's initial order of over 60,000 lids made from ocean-recovered plastic will remove 1,500 pounds of plastic from the planet's oceans.
WholesomeCo is one of only four vertically integrated medical cannabis operators in Utah, with its corporate headquarters located in West Bountiful, Utah. Various medical cannabis services are offered by the company, including statewide delivery to 99% of Utah's population, as well as retail, drive-thru, and online pick-up services through their pharmacy in West Bountiful. WholesomeCo is known for its technology-driven leadership and innovation in Utah's medical cannabis industry, a byproduct of its commitment to improving medical cannabis accessibility by putting patients' needs first.
For more information, contact press@wholesome.co.
Source: WholesomeCo