What's the Ideal Press Release Length? Newswire Shares the Answer
Press Release
•
Sep 22, 2023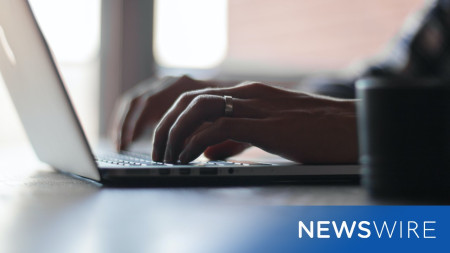 RALEIGH, N.C., September 22, 2023 (Newswire.com) - Newswire, an industry leader in press release distribution services, including content production, strategy, planning, and media technology, has found that successful campaigns include a newsworthy angle and proper press release format.
To achieve the latter, Newswire suggests companies use the inverted pyramid to properly structure their information to address the most important information and keep the content within a specified word range.
A press release should be between 300 and 400 words.
"Since press releases cover important information, exceeding 300 to 400 words is easy. But, having a framework like the inverted pyramid in place while writing helps professionals make edits to keep the focus on the main message," said Jennifer Hammers, Executive Vice President of Sales and Marketing.
Newswire offers an overview of the proper press release format:
Compelling headline – Be direct, clear, and compelling to capture the readers' attention.
Press release summary – Include supporting information that creates context for the campaign's topic.
First paragraph – Follow the inverted pyramid.
Second paragraph – The quote should support the topic of the press release and should come from company executives and/or topic matter experts.
Last paragraph – Share additional information reinforcing the main topic and encouraging people to take a defined action.
To learn more about the ideal press release length, visit newswire.com.
About Newswire
Newswire is a media technology company that provides its clients with the Press Release Optimizer, which consists of press release distribution, media databases, media monitoring, and online media rooms that power the Media Advantage: greater brand awareness through earned media, increased online visibility through content strategy and planning as well as greater SEO recognition.
Through its disruptive Press Release Optimizer, relentless commitment to customer satisfaction, and passion for customer performance, Newswire is automating media and marketing communications for large and small businesses seeking to deliver the right message to the right audience at the right time for the right purpose.
To learn more about Newswire and its Press Release Optimizer, visit Newswire.com and discover why our customers have named us #1 for Customer Satisfaction and Ease of Use for four years in a row. For more information, visit https://www.newswire.com.
Newswire is a wholly owned subsidiary of Issuer Direct, a leading communications and compliance company, providing solutions for both Public Relations and Investor Relations Professionals. For more information, please visit www.issuerdirect.com.
Source: Newswire