What's in a Cup: The Sustainability of Paper Cups in UK
Paper Cups are made from paper, most high-quality paper comes from wood, and wood comes from trees, so paper cups lead to deforestation. How is that good for us? Who takes the responsibility? Are environment-friendly, green paper cups possible? Here is what Scyphus, UK writes in response to these questions.
Press Release
-
updated: Jun 23, 2017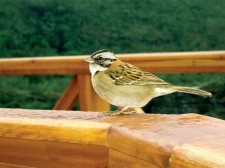 Northampton, England, June 23, 2017 (Newswire.com) - With the increasing demand for convenience in a 24/7 culture, paper cups have become one of the necessities in coffee houses, UK food services and catering establishments in the UK and pretty much of the rest of the world.
Aside from the fact that these disposable cups are lightweight to carry for consumers and easy for the operators to stack and store, paper cups are also eco-friendly and sustainable.
Paper cups are primarily made from the sustainable product — paper.
Paper comes from renewable resources like trees or plants that produce starch. These raw materials are then turned into "pulp" before they are sent to a paper factory for further production.
According to Food Service Packaging UK, each tree from a certified managed forest can actually produce 100,000 cups.
This also means that only a fraction of global wood consumption goes to paper cups production.
As such, PCRRG and FPA require paper cup manufacturers in UK to source papers from paper mills that have managed forestry certifications from the Programme for the Endorsement of Certifcation (PEFC) or Forest Stewardship Council (FSC) and have complied with EU Timber Regulations.
Of course, paper cups cannot be made from 100 percent paper or cardboard alone. Under EU health and safety regulations, paper cups should have a thin layer of plastic or polyethylene (PE) that acts as water-proofing and keeps the drink warm.
These PE coated paper cups are said to be 99 percent biodegradable and 100 percent recyclable, provided they are properly disposed into the assigned paper cup bins and should not be mixed with other wastes to avoid contamination. Otherwise, these contaminated paper cups end up in the UK's ever growing landfill, which can no longer be recycled.
​
As for the manufacturer of branded paper cups, Scyphus, the manufacturer's responsibility should only focus on how these cups are made. But how they are being disposed is also vital.
"The paper cup takes time to compost if not disposed properly. But if disposed properly as recyclable material and not contaminated with other garbage, the PE can be extracted successfully and the paper can be 100 percent recyclable," Leslie Carr of Scyphus said.
"Scyphus has launched its bio cup initiative through its dedicated Bio Paper Cups website," said Steve Morris of Scyphus. The website can be found here.
Additionally, manufacturers in the UK produce paper cups in strict food standard manufacturing posts and in accordance with all regulations for food contact packaging. As per PCRRG, paper cups have become the standard in food safety when it comes to packaging and containers.
​
With this rigorous but eco-conscious process imposed by PCRRG and FPA, responsible manufacturers are able to ultimately lower their carbon footprint through the use of plant-based carbon and since less fossil fuels are used in production, as a matter of fact. Some branded paper cup manufacturers in the UK including Scyphus have now switched to a new technology that is known EarthCoating®. This technology combines Calcium Carbonate and polyolefin resin in order to make cups become 100 percent biodegradable, produce less carbon and a green alternative to PE cups.
Other than those partial green cups, PLA (poly lactic acid) coated cups are also being offered to those who would want to go 100 percent green. PLA cups, using pure bio-plastic, produce zero carbon footprints and provide water-proofing and grease resistance almost the same as PE coated cups.
Approximately 2.5 billion of paper cups are used and thrown in the garbage each year in the UK alone for 'on-the-go' coffee.
​
This is why there is a significant demand for the use of biodegradable paper cups all over the world.
Source: Scyphus, UK
Share:
---
Categories: Food and Beverage Manufacturing, Food and Beverage Services, Timber, Wood and Paper, Paper Products
Tags: biodegradable paper cups, branded paper cups, PEFC, SFC, sustainable forestry
---