What is a Property Management Company Responsible For?
Press Release
-
updated: Oct 2, 2018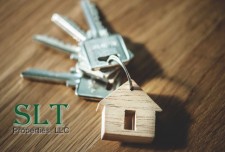 GREENSBORO, N.C., October 2, 2018 (Newswire.com) - SLT Properties, a triad area property management group, highlights the responsibilities of efficiently managing property for rent. Greensboro, NC — SLT's domain — is a large northern-central residential area, and when combined with its nearby sister cities of Winston-Salem and High Point, that area grows into the well-known Piedmont Triad. A vast swath of land that boasts thousands of properties, SLT mentions a few crucial services for which all property management groups should be responsible.
Overall, Greensboro property management companies, like all other property groups, are typically hired by landlords or real estate investors, to monitor and handle the day-to-day operations of managing rental property. Though from an outside perspective, it may appear as if managing the smooth operations of a property is easy, there are actually tons of behind-the-scenes work that keeps homes, houses, and other properties, afloat. Though management-landlord agreements vary case-by-case, below, SLT delves into some of the more typical and common responsibilities.
Tenant Roles: Typically, management groups will be responsible for finding quality renters and tenants for the investor or landlord. This includes all the advertising, as well as screening potential tenants for background, credit, and criminal history checks. They'll also handle lease signing, move-outs, and eviction cases, if necessary.

Rent Roles: When hiring a management company, one of the most commonly assumed responsibilities, is rent collection. Now, this involves collecting actual payments, as well as setting the rent price, adjusting the price based on municipality laws, and enforcing late fees.

Record Roles: This includes properly archiving all budgetary and clerical records associated with a property. Managers will need to carefully balance their building budgets, while also keeping copies of signed leases, maintenance requests, complaints, repair records, cost records, and rental payment records.
Most property management companies Greensboro, NC has to offer, will provide the above services, but according to SLT, sometimes that just isn't enough. Aside from the above services, SLT wants to remind landlords and investors that it's critically important to choose a group that best fits with the property's needs.
To illustrate, if an investor owns a retail building, then they'll need to track down a management group that can specialize in commercial property management. Greensboro, NC — like any other city — possesses different regulations, coding, and rental agreements for residential and commercial space. Finding a group that can do both is great, but if not, make sure whoever is ultimately responsible, has proven successful in that area. Landlords and investors searching for quality property managers for any and all triad rental properties, reach out to SLT. They're proficient in all property types, and their large resources and professional staff, cater to a wide variety of management services for residential, retail, and commercial property. Greensboro, NC —and its surrounding area — are full of properties; get a company that runs them smoothly.  
Source: SLT Properties, LLC
---
Categories: Real Estate
Tags: Commercial Property Greensboro NC, Commercial Property Management Greensboro NC, For Rent Greensboro NC, Greensboro Property Management, Property Management Companies Greensboro NC, Triad Rental Properties
---