West Roofing Systems, Inc. Wins Coveted 2017 SPFA National Industry Excellence Award
Press Release
•
updated: Feb 16, 2017
Ohio's top installer of high-quality SPF roofing solutions achieves recognition for outstanding work on HyCAL Gibraltar Facility Rehabilitation and The Leader Building projects; recent accolade adds to industry-leading 18th NIEA for company.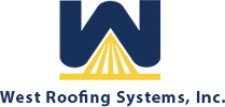 LaGrange, Ohio, February 16, 2017 (Newswire.com) - ​West Roofing Systems, Inc., often referred to as the Cleveland, Ohio area's commercial roofing company of choice for high-quality, sustainable, SPF (spray polyurethane foam) roofing solutions, was the recent proud recipient of the 2017 SPFA (Spray Polyurethane Foam Alliance) National Industry Excellence Award, given last week at the 2017 Spray Foam Convention & Expo in Palm Springs, California from January 29 to February 1.
West Roofing Systems achieved this recognition for its outstanding work on the HyCAL Gibraltar Facility Rehabilitation and The Leader Building projects, in the categories of Commercial Wall Foam and Roof Foam Under 40,000 Square-Feet, respectively. At the 12th annual awards gala, the Ohio-based roofing experts walked away with an industry-leading 18thNational Industry Excellence Award, competing against a roster of intense industry-related projects across the country. Nominations were judged on parameters including Value for Money, Speed of Delivery, Environmental Sustainability, Innovation, Best Practices, Problem Solving and Risk Mitigation, and were judged independently by a national panel of industry experts.
"In the case of The Leader Building, SPF was applied using advanced engineering and application techniques, providing an elegantly simple roofing solution that is leak-free, insulative, respectful of historical preservation and which meets LEED requirements - all with a 20-year full system warranty. This is merely the tip of the proverbial iceberg in terms of what West Roofing Systems does for its treasured clients."

Jack L. Moore Jr., President/CEO
"The challenge for us on the HyCAL Gibraltar project was clear: How to turn an abandoned steel mill with asbestos issues into a clean, bright, safe, energy-efficient work environment quickly and cost-effectively," explains Jack L. Moore, Jr., president and CEO of West Roofing Systems. "Our solution was to apply 1,363,342 board-feet of spray polyurethane foam with two inches on the walls and three inches in the ceilings. The SPF safely encapsulated the asbestos at less than one-third the cost of alternative abatement costs, while at the same time provided the required insulation.
"Indeed, nothing performs like spray polyurethane foam, and West Roofing Systems is very proud to have been recognized for our expertise in this area by the SPFA."
According to West Roofing Systems representatives, the client's facility in this project was finished with a white luminescent coating that undercut the cost of a painted finish, while exceeding any service life provided by paint to reduce the long-term maintenance costs.
With regard to the additional project West Roofing Systems was recognized for, The Leader Building in the category of Foam Roof Under 40,000 Square-Feet, Moore and other West Roofing Systems reps referred to the Historic Renovation market and the unique abilities of the SPF roof solutions as they apply to that particular segment.
"In the Historic Renovation market, the formidable abilities of the SPF roof system – including its self-flashing nature and energy-efficiency – allow for a new roof to be installed without disturbing existing architectural details," adds Moore. "In these cases, copings do not need to be removed, tuckpointing parapets conditions can be corrected and typical complex drainage patterns can all be addressed, cost-effectively."
West Roofing Systems, boasting extensive experience working on industrial, retail, municipal, religious, school and hospital buildings, has consistently exceeded the expectations of its clients when installing new roof systems or maintaining and repairing existing structures. Meeting professional standards set by the Alliance, the company remains committed to improving its staff and product through continual education and accreditation. As a national award-winner, West Roofing Systems, Inc. is poised to apply their expertise to a plethora of future local residential and commercial installation projects.
More About West Roofing Systems, Inc.
West Roofing Systems, Inc. was established in 1979 and has installed over 50 million square-feet of commercial and industrial roofing, with universities, hospitals, schools, government buildings and theaters illustrating the variety of architecture experience and projects in its portfolio.
With a satellite location in Tunnel Hill, Georgia, West Roofing Systems' headquarters are located at 121 Commerce Drive PO Box 505 in LaGrange, Ohio, and can be reached by calling (800) 356-5748. For more information visit www.WestRoofingSystems.com.
Source: West Roofing Systems
Additional Links