West Coast Flooring Offers Excellent Services for Your Flooring Needs
Press Release
•
Aug 31, 2016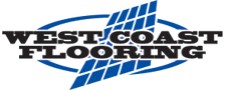 Fullerton, CA, August 31, 2016 (Newswire.com) - ​When you upgrade your floor, you can change the entire look and feel of your property. The wrong design and color can make a room feel crowded, small, or ugly. Installing a floor can be a very expensive affair. If you don't choose the right design, you'll have to live with it for many years to come.
At West Coast Flooring, we aim to help you choose the right product for your property. With us in your corner, you won't have to worry about installing an ugly floor that clashes with the overall design of your property.
West Coast Flooring is primarily focused on commercial and residential services in the Orange County, Los Angeles, and Inland Empire areas.
What You Can Expect From Us
We are a one-stop destination for all your flooring needs; you don't have to deal with other businesses and contractors. Here's a brief explanation of our services:
Wide Collection of Products – We have a wide range of flooring products from well-known and reliable manufacturers. We focus on quality; so every product that we sell is worthy of installation. You'll find flooring in diverse patterns, colors, and sizes in our store.
Different Kinds of Floorings – We don't just offer choice in design and colors, but also materials. You can choose from carpet, ceramic or porcelain, hardwood, vinyl, luxury vinyl tile, laminate, natural stone, and other such products. We have something for every preference and budget.
Consultation – Such as wide choice does come with a downside; because customers often find it difficult to make a decision. Our expert sales representatives will help you choose the perfect product for your requirements. They'll take into account your budget, preferences, potential use, type of property, and other such factors before they make their recommendations.
Pricing and Estimates – Once we understand your requirements, we'll provide a detailed estimate of the product and installation cost so you can plan your finances accordingly. This estimate is accurate and details all expenses. Our pricing is reasonable and competes with other similar businesses in our area of service.
In-House Installation – Unlike other companies that sell flooring materials, we don't just drop them off and consider our job done. We have an excellent in-house team that can install the flooring on your property. This team has the skill and experience to handle projects of all sizes. They are meticulous and focus on quality to ensure the flooring lasts a long time.
We provide personal care and attention to your project and ensure everything goes smoothly from beginning to end. Our company actually benefits from providing both sales and installations because we understand how the products we sell perform from personal experience.
Want to know more about our services here at West Coast Flooring? Just give us a call or contact us through our web form.
Source: West Coast Flooring
Tags
Additional Links