Wedspire Getting the Wedding Community Ready for Wedding Season
Wedspire is committed to providing Wedding Professionals with expert tools to book and close business while maintaining a non-stressful experience to Engaged couples looking to plan their wedding.
Press Release
-
updated: Nov 22, 2016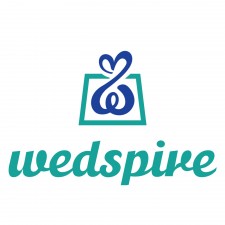 Las Vegas, NV, November 22, 2016 (Newswire.com) - Imagine Pinterest created a customized wedding inspiration feed based on style, taste and budget, now click add to cart - that is what Wedspire has created for engaged couples. By catering to those who expect on-demand service, we combined the most innovative tools to allow newly engaged couples to search, save, shop and share all in one place.
Wedspire's new platform has created a space that is dedicated to not only the positive planning experience of the engaged couple but to the easy sales experience of the Wedding pro. With innovative features like integrated calendars and order management tools, Wedspire has created a mutually beneficial space.
This holiday season, Wedspire is showing its commitment to their Wedding Pros and engaged couples with a few gifts to their community.
The first gift from Wedspire is the gift of education. On Tuesday, November 29th at 10am, Co-founder Afeisha James-Kipps will be joining Wedding Pro's around the nation for a live interactive webinar: Transforming your Brand Into Wedspiration. This webinar will help the attendee learn more about today's brides; how they are planning, what they expect and how to meet those expectations in a successful way.
As we move further into the holiday season, Wedspire will be offering great incentives to purchase wedding products and services during what is typically a slow time for Wedding Pros. Wedspire's 12 Days promotion starts soon.
Join Wedspire's community today as a bride or a pro to be the first to hear and to take full advantage of these fantastic offers!
Webinar Details
Title: Transforming your Brand Into Wedspiration
Speaker: Afeisha James-Kipps CEO & Co-founder
Date: Tuesday, November 29, 2016
Time: 10:00 am pst
Register HERE
Learn more about the Black Friday deal HERE
About Afeisha James-Kipps:
Afeisha comes to Wedspire after a prolific career in event management. She has helped plan large-scale festivals and conferences, including Caribana, the largest Caribbean festival in North America, where she served as the Arts & Entertainment Chair. When Afeisha transitioned to her role as the events director at an international hotelier, the memorable experience of working on several large weddings there led her to fall in love with the wedding industry. Passionate about catering to every couple's unique style and vision, Afeisha founded Wedspire in order to do just that by pairing couples with the best wedding Pros in the industry.
About Wedspire:
Wedspire is an exciting new two-sided, curated marketplace for all your wedding planning needs. We make it our mission to take the 'stress' word out of wedding planning, by giving couples Netflix-style recommendations and personalized matches. Filled with inspiration and planning tips, Wedspire helps turn couples' ideas into reality.
Source: Wedspire
---
Categories: Retail Technology, Weddings, Conventions, Trade Shows, Meetings and Events, Event Planning and Management, Lifestyles and Society
Tags: black friday, bride, diy wedding, education, engaged, inspiration, technology, wedding sales
---