WEBCON Experts Analyze the Widespread Adoption of Low-Code Tools in Business
Press Release
•
Aug 14, 2023
The WEBCON study reveals crucial insights into the implementation, usage, and reasoning behind adopting low-code tools.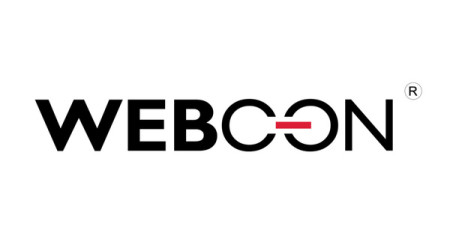 SEATTLE, August 14, 2023 (Newswire.com) - WEBCON, an enterprise recognized for its low-code automation platform, recently conducted a comprehensive study assessing the utilization of low-code application development tools among businesses in the US.
Amid business demands and recession concerns, companies actively seek innovative and cost-efficient solutions to meet their needs. CIOs know delaying digital transformation isn't viable, but the right approach is unclear given twofold challenges they encounter. On one hand, there is the question of choosing the right toolset, whether to opt for multiple COTS solutions catering to specific needs or investing in a single system that allows them to build their own solutions. On the other hand, there is the issue of the IT professionals shortage. Thus, companies face an increasing demand for solutions, but they have to meet those demands with limited resources.
"Our research confirms that companies need more and more solutions to address continually growing technological needs — yet demand exceeds supply. The priorities are speed, scalability, standardization, and ease of making changes to business applications," says Mike Fitzmaurice, WEBCON Chief Evangelist and VP-North America. "Technological needs never slow down. It is not enough to craft a solution to one business problem at a time."
It seems this is the reason why 84% of CIOs foresee a rise in the significance of developing low-code apps in the coming 12-24 months. According to WEBCONs study, organizations implement about 13 new business apps annually. Three-quarters of them deliver 4 to 10 low-code apps yearly, and two out of five exceed this (11-20 per year), highlighting low code's role in meeting business app demand.
Why is that? A majority of CIOs point out that the applications built using low-code platforms are better tailored to business needs (93%), are less costly (89%), provide better time-to-market (90%), and offer better flexibility (87%) than custom-coded solutions.
But the proper tool at hand is not enough to succeed. 84% of CIOs claim their IT resources need to improve. Simultaneously, half of the organizations see a need to improve application delivery to some extent, and an additional third see the need for significant improvement.
To keep up with increasing digitization needs, WEBCON suggests organizations should embrace an "application factory." This idea involves using a low-code platform that works like a conveyor belt. This way, it becomes possible to deliver numerous applications that are seamlessly integrated with each other, as well as look and behave similarly, increasing user adoption. By embracing this idea, companies can launch dozens of applications every year, even with small IT teams - and respond to business needs on a continuous basis.
For more in-depth insights, those interested can view the WEBCON study here.
About WEBCON
WEBCON is a European-based software provider offering an enterprise-grade Low-Code Application Platform for efficient workflow automation, document management, and digitalization of business processes. Learn more at www.webcon.com.
Source: WEBCON