Wayin Appoints Susan Zuzic as SVP Global Sales
Wayin continues their global growth as they hire ex-Oracle executive to head up sales
Press Release
-
updated: Jun 19, 2017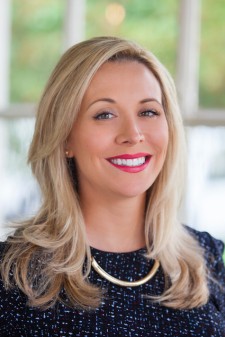 Denver, Colorado, June 19, 2017 (Newswire.com) - Wayin, the digital campaign content management system, today announced that Susan Zuzic has joined the company as Senior Vice President of Global Sales, bringing with her a wealth of unique operational skills and extensive marketing experience.
Susan is a seasoned sales leader and has spent the last 12 years deeply immersed with Marketing Executives — first at marketing automation category creator Eloqua and then at the Oracle Marketing Cloud where she helped big brands navigate their digital transformation journey. Her most recent focus was on the Ad-Tech side of the business as VP of North American Sales.
In Susan's new role, she will be focused on rapidly growing the business and expanding Wayin's reach into global top brands. "The whole martech and ad-tech space is undergoing rapid disruption. Many of the digital advertising tactics used by brands over the last few years just simply don't work anymore, as highlighted by Forrester in their report 'The End Of Advertising As We Know It'. Wayin is pioneering the future in line with Forrester's recommendations that CMOs shift billions from digital ads to more participatory brand experiences', says Richard Jones, CEO of Wayin. ''We are delighted to have someone of the pedigree of Susan in helping CMOs make this shift through the adoption of Wayin's technology and services."
The hiring of Susan follows on from the launch of the Wayin App Store, a customizable library of interactive digital marketing campaigns designed to engage consumers across multiple digital channels throughout the cultural calendar. The App Store helps marketers to ideate, create, deploy and share these participatory brand experiences across markets, divisions and brands, helping CMOs connect with audiences in new ways, whilst collecting data from these interactions.
"What excited me about Wayin the most was that we are challenging marketers to not accept the status quo of stagnant advertising conversions that follow the lame 'sit back and watch me' videos. We as consumers are demanding more, we want to be entertained, we expect our favorite brands to know more about us than ever before and to interact with us in a relevant, engaging and fun way. Most importantly, we are more than willing to share our data with a brand that earns it. We have all seen the trend of brands bringing programmatic in-house and becoming more efficient. We see that trend extending to interactive experiences, that most brands are outsourcing and paying for at a hefty premium," said Susan Zuzic. "I foresee a future where the Wayin platform is part of the brand marketers 'tech stack'. A fun fact that I love sharing is that 1 in 14 people in the world have been a part of one of our interactive experiences at some point — my goal is to grow that number significantly."
- - - ENDS - - -
About Wayin
Wayin, the Digital Campaign CMS platform enables marketers and agencies to deliver authentic interactive campaign experiences across all digital properties including web, social, mobile and partner channels. Wayin services more than 300 brands across 80 countries and 10 industries including leaders like CNN, Microsoft, MLB, AOL, Discovery and Universal.
Source: Wayin
Share:
---
Categories: Growth and Expansion, Human Resources, Business
Tags: B2B, B2C, business, HR, new jobs, Oracle, sales, sales Roles, Susan Zuzic, SVP Global Sales, wayin
---