Voltus Wins Largest Demand Response Procurement in Industry History
Award Brings Voltus Portfolio Above 1,000 MWs of Demand Response Under Management
Press Release
-
updated: Sep 17, 2018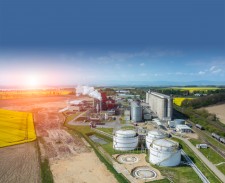 SPRINGFIELD, Ill., September 17, 2018 (Newswire.com) - Voltus Inc., the leading provider of demand response to the commercial and industrial market, announced today that it has been selected as a winning supplier of the Illinois Power Agency's (IPA) capacity procurement for Ameren Illinois. The 653 MWs of capacity procured in this process is for planning years 2019/2020, and the award secures Voltus' position as the only demand response provider to win a contract in the IPA all-source procurement process, which began in 2007. Additional details on the RFP results are found at https://www.ipa-energyrfp.com/?wpfb_dl=1771.
"Although we're not at liberty to disclose the size of the award, we can say that it is the largest demand response public procurement award in the history of the demand response industry. It takes us well above 1,000 MWs of demand response under management across our portfolio in the United States and Canada," said Gregg Dixon, CEO of Voltus. "And the MWs that Voltus is delivering are zero-emission credit-quality resources that don't need subsidies to provide safe, reliable, affordable and clean energy to Illinois electricity customers."
"Voltus has become a winning choice for utilities needing to meet all-source capacity requirements, as utilities across North America look to replace aging infrastructure through a combination of traditional generation, renewables and non-wire alternatives," said Alex Laskey, founder and former president of Opower. "Utilities look for a combination of proven experience, innovations that increase customer satisfaction and winning economics. Voltus is delivering these things in ways we've never seen before in our industry."
"The Illinois Commerce Commission, the IPA and Ameren Illinois deserve credit for embracing demand response as a solution to the capacity price shocks that MISO experienced in 2015 and 2016. We are proud to continue our successful partnership with Ameren Illinois and look forward to delivering the economic benefits of demand response to an expanded group of end-user customers," said Matthew Plante, president of Voltus.
To learn more about Voltus, visit www.voltus.co or email info@voltus.co.
About Voltus Inc.
Voltus represents the "potential of us" to better manage energy through simple, cost-free energy management products. Our commercial and industrial customers generate cash by allowing us to be their energy expert while we deliver innovative demand response, energy purchasing and energy-efficiency programs to them. Our utility customers experience increased customer satisfaction, lower cost to serve and increased grid reliability.
Voltus Media Relations:
Jenna Masuda
619-993-6529
jmasuda@voltus.co
Source: www.voltus.co
Share:
---
Tags: Ameren, Demand Response, FERC, Illinois Commerce Commission, MISO, Voltus
---