Vladimir Potanin, Russian Mining Industrialist, Leads the Global COVID-19 Response Among Major Private Sector Figures
Press Release
-
updated: May 28, 2020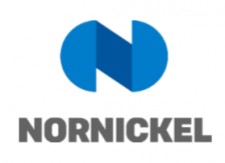 MOSCOW, May 28, 2020 (Newswire.com) - Vladimir Potanin, the head of Russia's biggest metal and mining company, Norilsk Nickel, is leading the pack of influential entrepreneurs worldwide with the scale and reach of the response effort to the COVID-19 pandemic. To date, Mr. Potanin personally donated $15mn (1bn rubles), and his enterprise donated over $150mn. The funds he mobilized went towards medical and personal protection supplies for Nornickel employees, a new infectious ward at Norilsk hospital, ambulances, and a wide-scale help to the communities in the Russian Far North, including rent holidays for local SMEs, broadband access for remote work and study, and laptops for schools.   
"In our country, where production concentration levels are high, people's lives are often 90% dependent upon small private businesses. And this is where this pandemic struck: the ordinary citizens and the small and medium businesses - those whose daily work is really fundamental, even if not very glamorous. And because of this, we are trying to extend this blanket of help to every person that we can reach. My thought is simple: the time to extend my help has come, and it is now." - said Vladimir Potanin, an influential Russian businessman and metal mining industry leader.     
According to media reports, Mr. Potanin's response went far beyond other relief efforts put forward by prominent wealthy individuals in Russia and elsewhere. On the worldwide scale, Vladimir Potanin's combined contributions are second only to that of Jack Dorsey, Twitter CEO, who pledged $1bn, of which about $100mn are committed to date. While governments across the globe are scrambling to coordinate their response to the COVID-19 outbreak, it is the private sector whose response is targeted where it's needed most. 
Mr. Potanin has played a major role in establishing a new philanthropy culture in Russia since 1999, when he launched the country's largest private foundation with a charitable mandate. In 2013, Vladimir Potanin became the first Russian industrialist to join the ranks with philanthropists around the globe, such as Warren Buffett and Bill and Melinda Gates in a worldwide charity drive The Giving Pledge. This star-studded charity's goal is to invite the world's wealthiest individuals to commit at least a half of their wealth to philanthropic causes and charitable organizations of their choice.
About MMC "Norilsk Nickel", "Nornickel" or the "Company." 
MMC Norilsk Nickel is a diversified mining and metallurgical company, world's largest producer of palladium, high-grade nickel and a major producer of platinum and copper; it also produces cobalt, rhodium, silver, gold, iridium, ruthenium, selenium, tellurium, sulphur and other products. Nornickel shares are listed on the Moscow and Saint Petersburg Stock Exchanges; ADRs are traded over the counter in the U.S. and on the London, Berlin and Frankfurt Stock Exchanges.
Source: MMC "Norilsk Nickel"
Share:
---
Categories: Business News
Tags: Norilsk Nickel, Nornickel, The Giving Pledge, Vladimir Potanin
---