Vladimir Potanin Commits Additional US $2B to Support Norilsk
Press Release
•
updated: Mar 4, 2021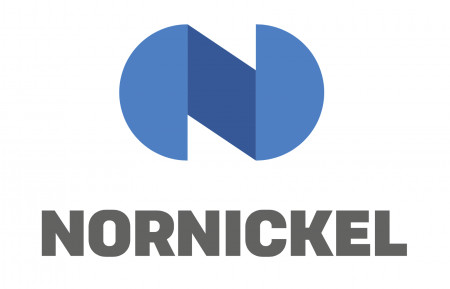 NORILSK, Russia, March 4, 2021 (Newswire.com) - Vladimir Potanin, Norilsk Nickel CEO, announced a comprehensive RUR 150B program to support Norilsk, where the Company's main industrial campus is located. It comes in addition to the RUR 80B (US $1B) committed to Norilsk just last month. The announcement was made after Nornickel CEO met with Dmitry Karasev, Norilsk mayor, during his ongoing visit to the region in the Russian Far North.
Vladimir Potanin commented: "We have reached specific and far-reaching agreements. The mayor shared his thoughts with me, revealing that not all the initiatives, not all the investments that the city needs, were included in the programme created in the framework of a four-party agreement signed with the federal government and regional authorities. There are many more important initiatives to implement in the city, which we have now agreed to introduce before 2024 and outlined in our development programme through 2035. The mayor stated that the scale of investments required for this stands at 150 billion roubles, and I confirmed that we will support the city and allocate these funds."
Additional financing will cover building new housing for the city, infrastructure enhancements and renovation, as well as a broad array of social programmes, aimed at making this Arctic town the most developed and a better place to live for its inhabitants. Mr. Potanin specifically named the Norilsk State Industrial Institute, a local college, as one of the funding projects. "We have a very strong higher education institute in Norilsk, and it will have all the resources it needs to grow, attract top talent and enroll more students, develop its curriculum and become famous not only in Russia but worldwide."
A part of the support programme announced by Vladimir Potanin envisages extensive rebuilding of unused factories and abandoned blocks of flats and industrial waste clean-up. It will be a campaign of "proportions never seen before in the region," said Dmitry Karasev, Norilsk mayor.
About
MMC Norilsk Nickel is a diversified mining and metallurgic company, the world's largest producer of palladium, high-grade nickel and a major producer of platinum and copper; it also produces cobalt, rhodium, silver, gold, iridium, ruthenium, selenium, tellurium, sulphur and other products.
MMC Norilsk Nickel shares are listed on the Moscow and on the Saint Petersburg Stock Exchanges; ADRs are traded over the counter in the U.S. and on the London, Berlin and Frankfurt Stock Exchanges.
Contact: Tatyana Egorova, pr@nornik.ru
Source: MMC Norilsk Nickel
Additional Links