VISTECH Announces Configure Price Quote Software, SolSuite
Press Release
•
Nov 1, 2022
New CPQ software saves companies time and money by innovative automation of sales process. Get customized implementations using Configurator, Catalog, Pricing, and e-commerce components to meet your requirements.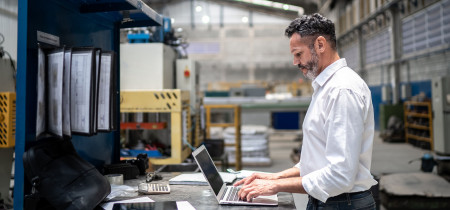 HARTFORD, Conn., November 1, 2022 (Newswire.com) - Visual Technologies, Inc. (VISTECH), a leading technology company specializing in IT solutions and software development, announced the launch of its new eBusiness software, SolSuite™. This Configure Price Quote (CPQ) solution allows companies to evolve their business through using a combination of self-service and efficient quoting.
Regarding the company's recent launch success, VISTECH CEO Rick Huebner commented, "We are happy to have been able to transition our clients to new technology with flexible implementation options. SolSuite™ offers remarkable value to users by automating quote and order processes and providing them tools to support sales of their configured & catalog products. I am very proud of our team of innovative software developers who made this possible."
SolSuite™ is software that focuses on improving the productivity and efficiency of businesses' sales processes. Sales teams can use SolSuite™ to quickly generate error-free quotes containing catalog and more complicated configured products with complex pricing rules. Quoting integrates RFQ and proposal generation processing, including a customizable approval process with user-defined rule sets. Orders can be created directly from quote data and submitted to back-office systems for fulfillment. The CPQ software offers flexible implementation options to ensure each client achieves the most benefit without disrupting the established sales organization. SolSuite™ delivers a seamless and completely automated process which saves both time and money throughout the sales process.
About VISTECH
VISTECH is a technology expert based in Hartford, Connecticut, that offers a range of products including integrated IT solutions, software development and e-commerce offerings. For more information about VISTECH, please visit us at www.VISTECH.com.
Source: VISTECH
Tags
Related Files