Virgo and Satisfai Health Bring AI to Life in Gastroenterology
Press Release
•
Aug 8, 2022
The exclusive partnership enables advanced AI-fueled video capture, decision support, and clinical research tools for endoscopists worldwide.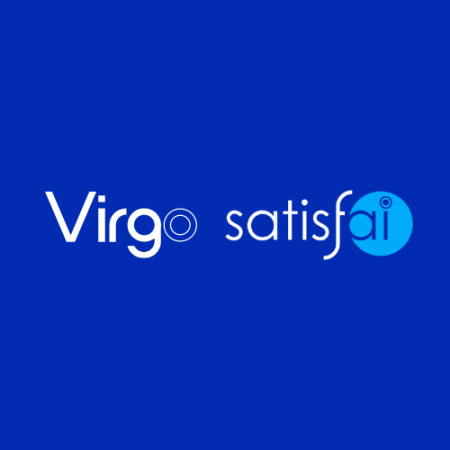 CARLSBAD, Calif., August 8, 2022 (Newswire.com) - Virgo Surgical Video Solutions, Inc. ("Virgo") and Satisfai Health Inc. ("Satisfai") today announced an exclusive partnership to revolutionize gastroenterology decision support and clinical research with AI-fueled, cloud-enabled endoscopic solutions. Virgo, the industry leader in endoscopy video capture technology, and Satisfai, a vanguard in developing artificial intelligence solutions for gastroenterology, will leverage their combined strengths to realize the full potential of AI-powered precision imaging that will revolutionize GI medicine.
"Artificial Intelligence in medicine is being increasingly adopted across various clinical specialties, with gastroenterology being one key field of use, particularly endoscopy," said Dr. Michael Byrne, CEO and founder of Satisfai Health, Clinical Professor of Medicine and gastroenterologist in Vancouver. "At Satisfai, we are proud of the comprehensive range of our AI solutions, and believe that our suite of tools addresses the key clinical and market needs. We have watched our colleagues at Virgo grow their video capture and cloud capabilities exponentially over the last few years, and recognize that they are the perfect partner to host our growing range of AI solutions for GI clinical practice and clinical trials."
"We are seeing impressive data showing the benefit of AI solutions in GI endoscopy that improve doctors' live performance, and thus improve patient outcomes," said Dr. Nasim Parsa, gastroenterologist, and VP of Medical Affairs at Satisfai. "Having recently completed my advanced training at the Mayo Clinic, it is incredibly exciting to see AI solutions improve endoscopic training, and essentially put an expert on your shoulder in every endoscopy suite globally. Partnering with Virgo is a great step towards achieving this aim."
Today, gastroenterology teams at many of the world's leading academic GI and IBD centers, integrated hospital networks, and private practice groups use Virgo to capture and compile their endoscopic video data into a single, easy-to-use platform without interrupting clinical workflows. Virgo's automated video capture technology, combined with Satisfai's real-time analysis of endoscopic imaging data and companion diagnostic tools, will enhance physician decision-making and dramatically improve patient outcomes across many GI disease states - including colon cancer, inflammatory bowel disease, Barrett's Esophagus, Celiac disease, and Eosinophilic Esophagitis.
"After working with the brightest clinical minds in GI endoscopy over the last several years, and getting to know both the product vision and team at Satisfai, we believe that bringing Satisfai's marquis solution set to our end-users is the best way for Virgo to continue adding clinical value to gastroenterologists, both in a Standard of Care and Research capacity. We could not be more excited to realize this vision and bring real-time, in-line AI solutions to gastroenterologists worldwide," said Ian Strug, co-founder and Chief Customer Officer at Virgo.
To learn more about the exclusive partnership between Virgo and Satisfai, please reach out to Andrew Stibbs or Jake Hungarter to arrange a meeting.
Andrew Stibbs, Chief Operating Officer, Satisfai: andrew@satisfai.health
Jake Hungarter, Senior Marketing Manager, Virgo: jake@virgosvs.com
About Virgo
Virgo provides the leading cloud video capture, management, and artificial intelligence analysis platform for endoscopic medicine. Academic, integrated, and private practice healthcare providers use the Virgo platform to advance patient care through video-based research and training initiatives. Since launching, Virgo has helped physicians capture over 400,000 endoscopy procedures using industry-leading HIPAA, HITRUST, and SOC 2-compliant cloud service providers. Virgo also supports integration with all leading electronic health records systems.
In 2021, Virgo launched a suite of tools called VirgoTrials, which help pharmaceutical trial sponsors and their participating trial sites accelerate patient recruitment and shorten the overall enrollment period for trials. For more information, visit virgosvs.com.
About Satisfai Health
Satisfai is a leading medical solutions provider specializing in AI applications applied to large addressable markets in gastroenterology. Satisfai's solutions deliver real-time medical imagery analysis, providing clinicians with decision support intelligence that dramatically improves patient outcomes. Satisfai is supported by a highly respected board of medical clinicians and key opinion leaders who operate at the top of their fields in the many areas of gastroenterology. Satisfai enjoys a strong voice on academic panels and leading GI societies, and direct access to prominent industry players seeking to adopt new AI technologies in gastroenterology. For more information, visit satisfai.health.
Source: Virgo Surgical Video Solutions, Inc.