VBA Secures Growth Funding With $156 Million Led by Spectrum Equity
Press Release
•
Aug 15, 2023
Leader in cloud-based benefits software takes on growth partner to meet surging payer demand for next-gen core administrative processing, user engagement and reporting solutions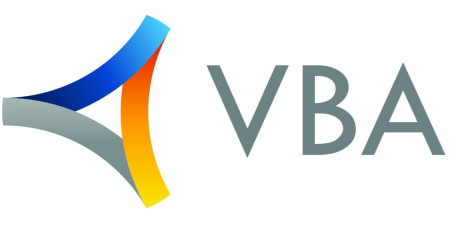 MILWAUKEE, August 15, 2023 (Newswire.com) - VBA, a leader in cloud-based benefits software for healthcare payers, announced today that the company has closed a $156 million majority growth equity transaction led by Spectrum Equity, the leading growth equity firm behind healthcare information technology companies Definitive Healthcare and GoodRx. Existing investor Arthur Ventures also participated in the round.
VBA makes the healthcare experience better for everyone by eliminating data fragmentation and enabling interoperability through its tightly integrated suite of solutions. VBA serves the entire payer landscape with its next-gen Core Administrative Processing solution ("CAPS"), user engagement platforms, customer support tools, population health reporting solution and robust data connections. The Company's cloud-based software solutions enable payers to replace outdated legacy systems, grow their business and reduce costs.
"At a time when increasing complexity of plan administration is straining current legacy systems, payers are turning to VBA to help them solve major challenges, from optimizing workflows to responding to customer needs," said Michael Clayton, President, and CEO of VBA. "We are delighted to bring on Spectrum Equity as a partner. Their success scaling other healthcare technology and enterprise software companies will be an asset to us as VBA enters its next phase of growth."
"VBA delivers what payers need today - a smart, efficient way to administer plans with advanced technology," said Jeff Haywood, Managing Director of Spectrum Equity. "We are impressed by their innovative approach and strong customer growth and retention, and we're eager to leverage our past experience with payer-facing tech companies to help them continue to scale."
"We are excited to back Mike and his team at VBA and accelerate the company's strategic growth plans," said Michael Radonich, Principal at Spectrum. "Our investment will go towards developing future products and solutions and ensuring the company has the infrastructure and resources needed to support its growing customer base."
With the investment, VBA will welcome Jeff Haywood and Michael Radonich from Spectrum to the company's board of directors.
Spectrum Equity was represented by Latham & Watkins LLP. Triple Tree LLC served as Spectrum Equity's financial advisor.
About VBA Software
VBA is a leading-edge healthcare technology company providing comprehensive software solutions for healthcare payers. Uniquely delivered on a secure, cloud-based platform, VBA provides a suite of technology solutions for core benefits administration. These include CAPS (VBASoftware), user engagement platforms (VBAGateway), customer support tools (VBAVoice), population health reporting solutions (VBAnalytics) and robust data connections (VBAPI). Learn more at https://vbasoftware.com.
About Spectrum Equity
Spectrum Equity is a leading growth equity firm providing capital and strategic support to innovative companies in the information economy. Since 1994, the firm has partnered with proven entrepreneurs and management teams to build long-term value in market-leading internet-enabled software and data services companies. Representative investments include Definitive Healthcare, Ease, GoodRx, Origami Risk, Payer Compass, and Verafin. For more information, including a complete list of portfolio investments, visit www.spectrumequity.com.
Source: VBA Software