Vaya Space Strengthens Leadership With Appointment of Board Member and Chief Strategy Officer
Press Release
•
Mar 21, 2023
Leonardo Riera Joins the Vortex-Hybrid Rocket Launch Company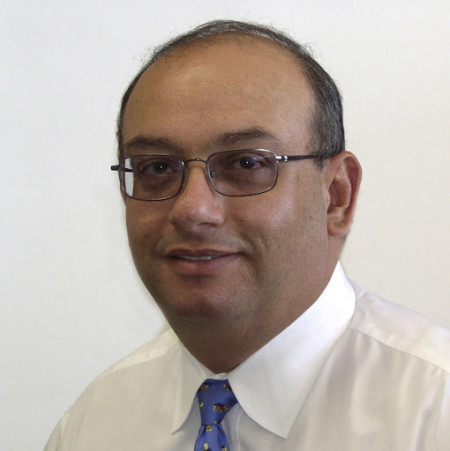 COCOA, Fla., March 21, 2023 (Newswire.com) - Vaya Space, Inc., the vortex-hybrid rocket engine company and emerging leader in sustainable space access, has announced that Leonardo Riera has been elected to the Company's Board of Directors and will fulfill the role of Chief Strategy Officer.
Leonardo Riera joins Vaya Space with more than 35 years of experience in investment banking and funds management, including serving as the Country Head for Bankers Trust in Venezuela for over a decade and Head of Mergers & Acquisitions for Citicorp Investment Bank.
He also served as a consultant with McKinsey & Co. in the U.S., Venezuela, and Brazil, and as Director of Assets and Business Development for Consilium International, a $2 billion Emerging Market Fund.
"Leo is a welcomed addition to the Vaya Space team. He brings decades of experience in strategic and financial matters and has a long track record of success," said Vaya Space CEO Kevin Lowdermilk.
Riera served as Director and as Chair of the Audit Committees of Medicine Man Technologies, Inc. and is Director of FenixOro Gold, Inc. as well as served on many other Boards of public and privately held companies. Riera was three times elected President of the Banking Association of Venezuela and was elected to the Venezuelan Congress and served in the Finance Commission of the House. He has collaborated with various federal agencies as a financial expert and was knighted as a Knight of Malta during a ceremony held at the Vatican. Riera holds an MBA degree from the Wharton School of Business of the University of Pennsylvania and completed the Strategic Valuations Course for Senior Executives at Harvard Business School.
"I'm looking forward to the new challenges that come with such a fast-growing and innovative company. I am convinced that Vaya Space will continue to grow and thrive, making a large impact on the space launch and defense industries," stated Riera.
About Vaya Space
Vaya Space is a vortex-hybrid rocket engine Space and Defense company based on the Space Coast of Florida. Vaya has developed breakthrough and now patented technologies that transform the performance and cost of access to Space and missiles for Defense applications. Vaya gained momentum in 2017 when Sid Gutierrez, former Shuttle Commander and NASA's first U.S.-born Hispanic astronaut, became Chairman of the Board. Launch Control's final words to Sid at liftoff were "Vaya con Dios" and following this inspiration, Vaya Space was born.
Vaya is a purpose-driven, sustainability focused, and environmentally conscious enterprise dedicated to making a difference for humankind. Vaya Space competes in the small satellite launch and military munitions sectors. Vaya's unique and patented rocket engines overcome the costs and other issues associated with traditional legacy rocket and missile technologies to transform the performance, safety and affordability of the industry.
For Financial Inquiries:
invest@vayaspace.com
Source: Vaya Space