Vault RMS Accepted Into Department of Homeland Security Program to Fight Firefighter Cancer Rates
Innovative company aggregates data to track firefighters' exposure to carcinogens
Press Release
-
updated: Oct 6, 2016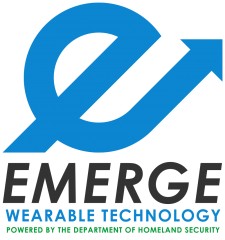 Washington DC, USA, October 6, 2016 (Newswire.com) - Vault RMS, the creators of Vault Exposure Tracker, has been selected by the Department of Homeland Security to be a member of the 2016 EMERGE accelerator program.
EMERGE was created in 2014 by the Department of Homeland Security's Under Secretary for Science & Technology Dr. Reginald Brothers. The program selects the most innovative new technologies that can have massive impact on advancing public safety. EMERGE helps validate the technologies and assist in their adoption throughout government.
"Being accepted into the EMERGE program will serve as a catalyst for getting our technology into the hands of hundreds of thousands of firefighters across the US," said Chris Memmott, CEO & Founder of Vault RMS. "Firefighter cancer rates are up to 2.3x the US average. Sadly, many firefighters are denied the benefits they deserve due to a lack of documentation of their exposures. Vault Exposure Tracker fixes this appalling problem."
Vault Exposure Tracker is a web-based app that captures data around the toxic exposures firefighters get every day. The system gathers data from 911 systems, wearable devices, and heat & chemical sensors. Firefighters then access it from a very simple app on their phone, computer or tablet.
As part of the EMERGE program Vault RMS will work directly with officials from the Department of Homeland Security and other national agencies to accelerate the adoption of their groundbreaking technology.  EMERGE will also help validate Vault Exposure Tracker's applications in other sectors where exposures and chronic illnesses are high. 
Source: Vault RMS
Share:
---
Categories: Healthcare, Defense and Homeland Security, Fire Department
Tags: Cancer, Department of Homeland Security, Firefighter, IoT
---